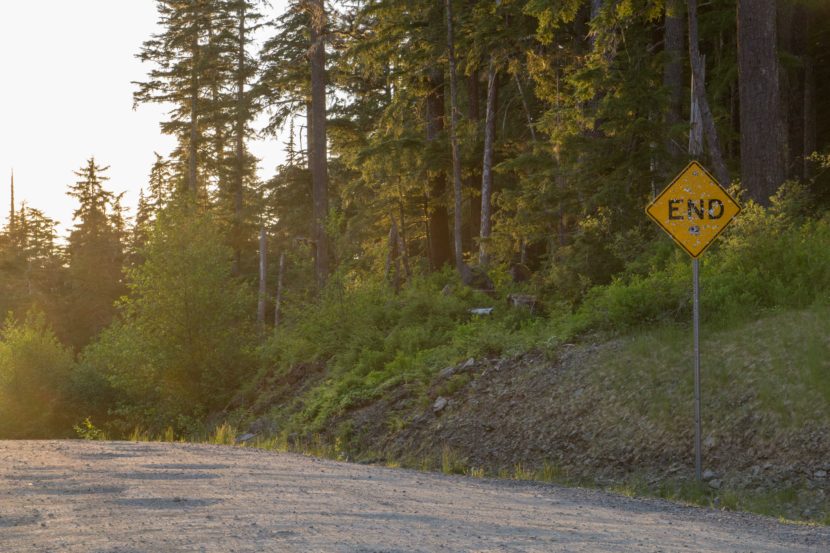 A newly published poll found more than half Juneau respondents support the stalled Juneau Access Project.
The group that helped finance the survey said it shows public opinion is shifting in favor of building the road.
The McDowell Group poll found 54 percent said they support extending Juneau's road north to the Katzehin River where a ferry would connect to Skagway. Thirty-nine percent said they were opposed to the plan known as Juneau Access Project.
The survey was jointly financed by the City and Borough of Juneau and First Things First Alaska Foundation, a pro-development group.
Pollsters asked 402 people on landlines and cell phones their positions on transportation issues over a single week in January.
Executive Director Denny DeWitt, who also lobbies for small businesses and AAA, said the results released Thursday should be instructive to political leaders.
"This is the best data set we've ever had and I think that it is something that ought to be looked at and thought about very seriously by those folks who are trying to represent all the people in Juneau," DeWitt said.
The road project has been perennially divisive within the community and is also opposed in Skagway and Haines.
The Juneau Assembly's $20,000 appropriation for the survey was approved on a 6-3 vote last year. The vote was along the same lines of a controversial resolution in support of the road.
DeWitt brushed off opposition, saying the data speaks for itself.
"I don't have a great need to have 100 percent support before we move ahead in our community," he said.
But a road project isn't going to happen any time soon.
Gov. Bill Walker pulled his administration's support for the project in 2016.
Earlier this week a House budget amendment proposed keeping the $21 million budgeted toward the project locked in state coffers.
Juneau's House delegation's two votes in opposition were critical to its failure.
Democrat Rep. Sam Kito III noted on the House floor Monday that the project isn't in the state's transportation plan.
"Putting $21 million back into an account that cannot be expended until the project is in our statewide transportation improvement program, until the project is moving forward and under construction, that money will be sitting there waiting and not spent," Kito said.
Kito reiterated Thursday that he's skeptical that the road project as designed makes sense.
"If we had a much larger population in Juneau or in Whitehorse, spending a billion dollars on a highway project to connect it might make sense," Kito said. "But this project doesn't actually even connect the two communities or the two reasons. It actually ends up in a ferry terminal at the end of a road that's going to require a significant of amount of supportive services."
On the House floor Monday, fellow Juneau Democrat Justin Parish said that the Legislature couldn't afford to lock away the money when it had pressing spending needs this year.
"Ultimately, I do remain supportive of the Juneau Access Project," Parish told fellow lawmakers in explaining his no vote. "However, if it comes with the risk of derailing timely funding for Medicaid, if it comes with the risk of derailing timely funding for the Alaska Marine Highway, I cannot support it at this time."
The amendment failed 19-20.
Of those respondents opposed to the Juneau Access Project, about 26 percent said they more likely would support a road that went to Skagway.
DeWitt said the poll shows the road is finding favor in the capital city.
"It certainly demonstrates that there's better than a majority of citizens here in Juneau who want the road to go to Katzehin, it's very clear from the data," DeWitt said. "Also clear from the data, is that if it were to go all the way – and it will ultimately – to Skagway, the numbers would probably be north of 60 percent."
About 54 percent said the current state ferry service is adequate for Juneau.
Nearly 80 percent supported a second crossing over Gastineau Channel to connect the Mendenhall Valley with north Douglas Island.