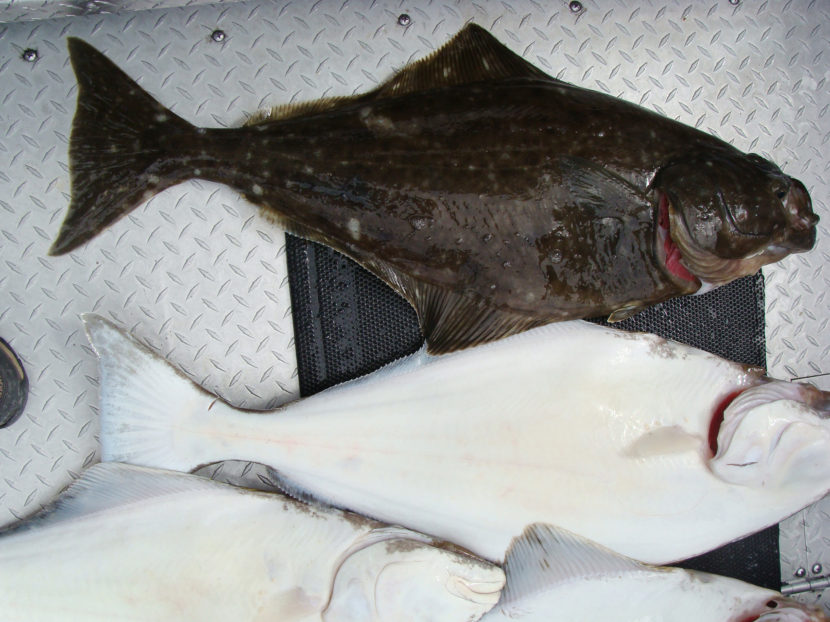 The National Oceanic and Atmospheric Administration published an interim rule for the 2018 halibut season Friday that sets the season opening and closing dates to March 24 and Nov. 7. The rule also put quotas from 2017 in place, but that is likely to change.
The International Pacific Halibut Commission, which regulates halibut in U.S. and Canadian waters, typically sets both season dates and quotas.
But after surveys indicated halibut stocks were on the decline, U.S. and Canadian commissioners could not agree on cuts to the total allowable catch at the IPHC's annual meeting in January.
When the commission cannot come to an agreement, quotas from the previous year are to be reinstated, but both sides did agree 2017's numbers were too high.
Both countries indicated they would set their own quotas through their domestic rule-making processes.
U.S. commissioners asked the National Marine Fisheries Service, which has the power to make federal fishery rules, for a combined commercial and charter catch of 4.5 million pounds in area 2C in Southeast Alaska, a cut of about .75 million pounds.
In the central Gulf of Alaska, area 3A, U.S. commissioners wanted to set the catch at 9.5 million pounds, a roughly 500,000-pound drop from 2017.
Canadian commissioners plan to set the catch along the coast of British Columbia at roughly 6 million pounds, down about 1.5 million pounds from 2017.
Friday's rule says another regulation is likely to be published in order to set quotas at the levels U.S. commissioners requested. NOAA Spokesperson Julie Speegle confirmed to KBBI via email that another rule is likely to be published later this month.