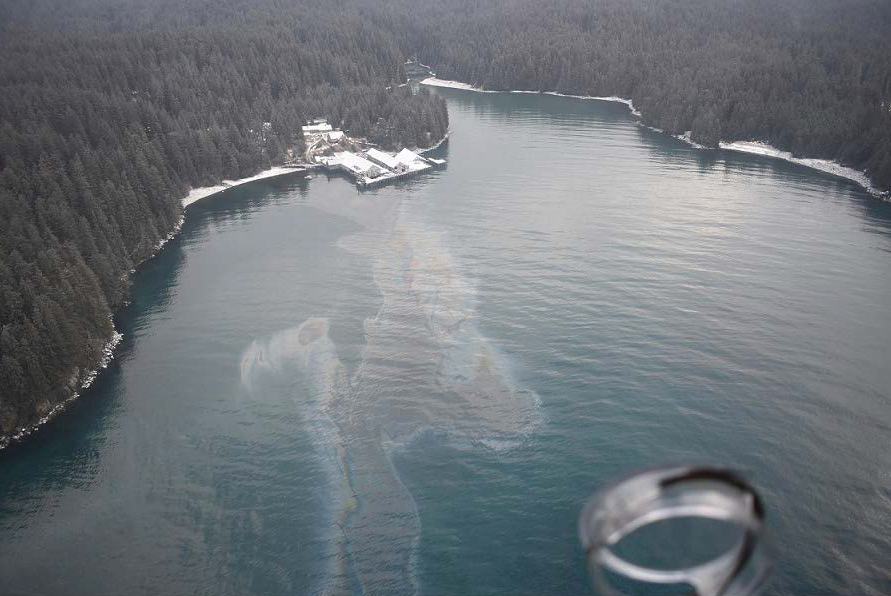 Cleanup is underway on an oil spill north of the City of Kodiak.
Winds on Monday toppled a fuel bladder containing up to 3,000 gallons of oil off a dock on the south end of Shuyak Island, roughly 50 miles north of the City of Kodiak, according to a situation report from the Alaska Department of Environmental Conservation.
According to the report, gusts had reached more than 80 mph at the time.
The Coast Guard contracted with Alaska Chadux on cleanup in Shuyak Strait.
In a news release, the Coast Guard reports that winds roughly 50 to 70 mph and 8- to 12-foot seas had kept the response vessels on standby in the City of Kodiak.
A Coast Guard public information officer said three boats set out for Shuyak Island and one of them, the Sea Strike, was estimated to have landed by late Thursday afternoon.
The DEC report states the type of oil that spilled is number 6 fuel oil. The heavy oil poses a risk of coating the fur and feathers of marine mammals and birds.
Shuyak Island is almost entirely state park land and a natural habitat for sea otters and Steller sea lions in addition to a number of other animals, including seabirds.