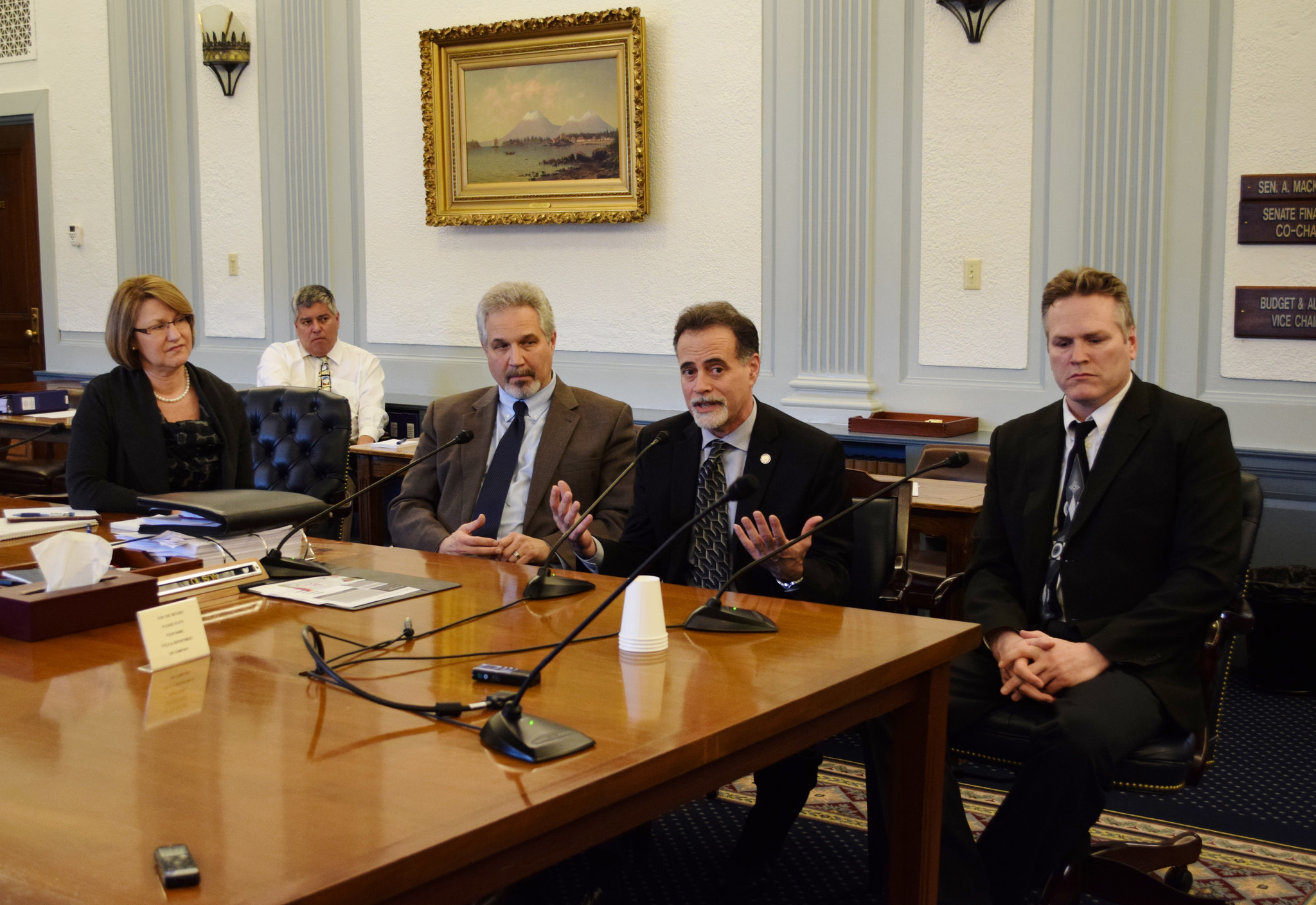 The Republican members of the state Senate voted Wednesday to reject Matanuska-Sustina Borough Assembly Member Randall Kowalke to join the body.
Gov. Bill Walker appointed Kowalke to replace Mike Dunleavy, pending the senators' confirmation.
Dunleavy resigned from the District E seat in January to focus on his run for governor.
Soldotna Republican Sen. Peter Micciche said the rejection was based on Walker not following the traditional process, which process involves appointing someone who has support from district parties.
"This is no reflection on the quality of the human being that Randall Kowalke may or may not be," he said. "He seems like a fine man. The reality of it is we feel that there is a process and we request that the governor respect that process."
Kowalke said he was about to enter an Ash Wednesday service at church when Walker called him to tell him the news.
Kowalke said he hopes that whoever joins the Senate caucuses with the Republican-led majority. Dunleavy had left the caucus.
"I wanted to see us be able to work in a collaborative way to get what needs to be done for the citizens of District E specifically and for the state generally," he said.
The district party nominated three people: Rep. George Rauscher, teacher Todd Smoldon and organic food worker Tom Braund.
Walker, a former Republican turned independent, said members of the Republican-led Senate majority encouraged Kowalke's appointment.
The governor also said before the vote that he would forward another name if the Senate Republicans reject Kowalke.
The Senate Republicans didn't release a vote tally on Kowalke's appointment. Micciche said it was a "collective decision."
Correction: An earlier version of this story misstated when Kowalke heard the news. Kowalke was entering the Ash Wednesday service, not leaving it.