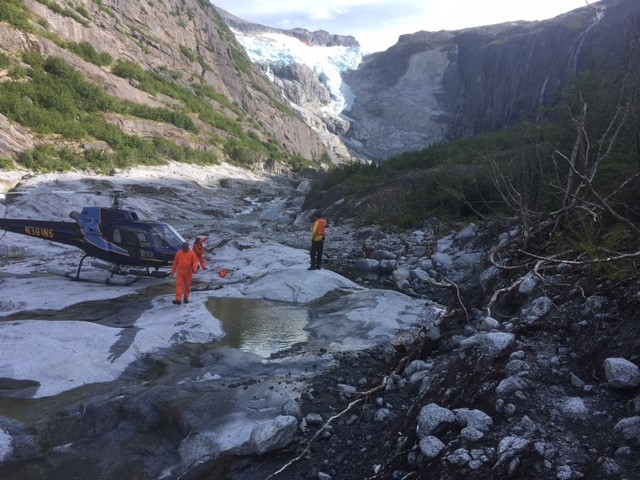 Everybody knows that Juneau is unlikely to be significantly affected by a marine tsunami, like what could have been generated by last month's earthquake in the Gulf of Alaska.
Juneau is located far enough inland that it's largely protected by the various islands of the Inside Passage.
But what about an inland or alpine tsunami?
"The interesting thing I found out (is that) the city of Geneva in Switzerland is at its present location because the original city was wiped out by a tsunami back in the Middle Ages," said Rick Edwards, aquatic ecologist at the U.S. Forest Service's Pacific Northwest Research Station in Juneau.
Juneau residents probably didn't realize it, but there was an alpine tsunami that occurred nearby just over a year ago.
Edwards said they detected a 3.4 magnitude seismic event on Dec. 30, 2016, at the head of Cowee Creek, north of Juneau near the end of the road.
But it wasn't an earthquake.
A gigantic piece of rock broke away from a cliff and plunged into a small lake at the terminus of an unnamed glacier.
"The volume of the rockfall was 709,000 cubic yards," Edwards said. "Think of (downtown Juneau's) federal building. That's equivalent to the volume of 5.3 federal buildings. Imagine five of the federal buildings made out of a rock very much like granite falling about a thousand feet into a lake."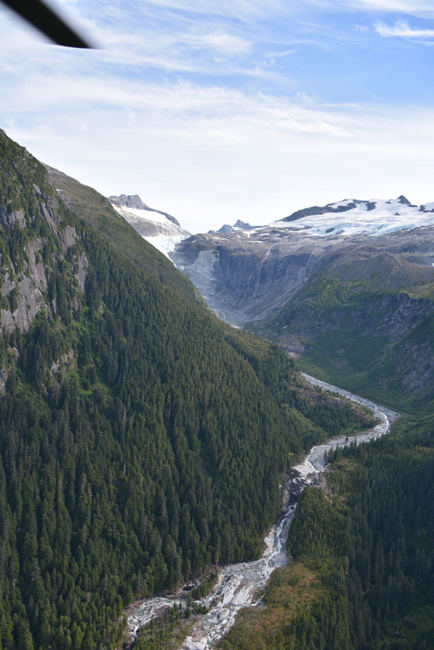 Edwards said such a rockfall is very, very tiny on the scale of normal geologic events.
An estimated 600,000 cubic yards of water was blown out of the lake. A 30-foot high wave rolled down Cowee Creek, downing trees and scouring the shoreline in a 300-foot-wide swath down the valley.
Edwards said they have a hydrograph on the highway bridge, about 8 miles downstream from the lake. It recorded a 6-foot high wave pulse about 30 minutes after the rock fall.
"By the time it got to the bridge, it was not 30 feet high. But it was still impressive," Edwards said. "If you had been there, looking, you would've known that something happened."
Edwards also said such rockfall-induced tsunamis are very rare compared with the more common events generated by landslides.
Edwards said they have good data about the tsunami because it occurred in the Héen Latinee Experimental Forest. LIDAR, or light detection and ranging surveys, before and after the tsunami show 1,500 trees were washed away by the wave.
Edwards is sure that incubating salmon eggs were obliterated in the immediate area of the rockfall. But it was a different story further downstream.
"The net result of this is more sediment and more pools and more salmon habitat," Edwards said. "These cataclysmic events are not just compatible with salmon populations, but they're absolutely essential to maintaining good quality habitat."
Edwards will show maps and photographs and explain his research during a Friday night Fireside Lecture at 6:30 and repeated at 8 p.m. Feb. 9 at the Mendenhall Glacier Visitor Center.