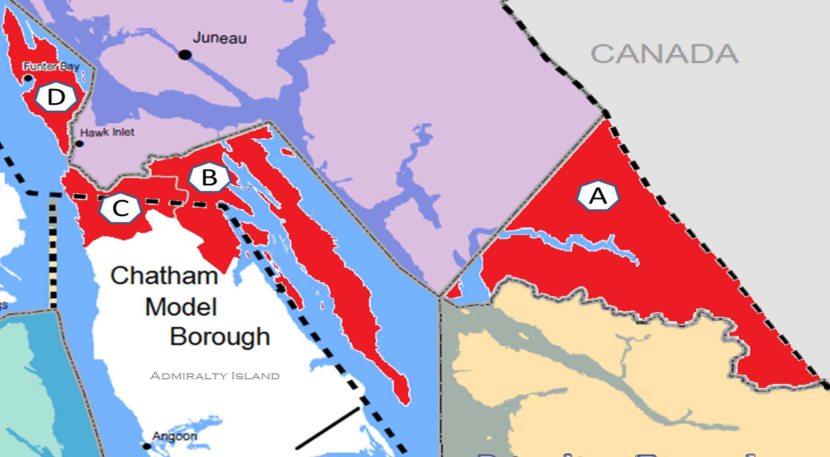 The City and Borough of Juneau is trying to expand its boundaries despite opposition from affected property owners and neighbors.
Assembly members who advanced the initiative did not speak spoke casting their votes.
Funter Bay landowners as well as Angoon residents testified overwhelmingly against annexing more of Admiralty Island during the Assembly meeting in January.
Not a word was spoken in favor from the public or Juneau Assembly members that evening. It passed 5-4.
"I should've talked about it that night and I didn't," Deputy Mayor Jerry Nankervis said. "Bottom line, I should've but I did not."
He said a lot of discussion took place at the committee level where there was consensus that Juneau ought to expand out to its model boundaries.
Model boundaries were drawn up by the state's Local Boundary Commission in the 1990s.
They are unincorporated areas that the LBC should should eventually be absorbed into existing boroughs or incorporated into new boroughs to bring local government representation to remote areas.
One criterion of a model boundary is historical and cultural connectivity between the people that live there.
Mayor Ken Koelsch said that areas of Admiralty Island now under consideration were part of the range of the two dominant tribes around Auke Bay and Douglas Island.
"Those parts of Admiralty Island, we have always been told, were part of the Aak'w Kwáan/Taku area," Koelsch said. "The maps indicates that and those are ancestral areas."
Assemblywoman Beth Weldon also said historic tribal territories should be a factor in drawing modern municipal boundaries.
She said the City and Borough of Juneau is home to many tribal members of the Aak'w Kwáan and Taku Kwáan.
"Those folks live here and are part of our community, so when we're looking at a section of land and going first of all the people that use that land are going back and forth between Juneau," Weldon said. "Then historically, who's been part of that land and it's Aak'w Kwáan and Taku Kwáan, who I see as citizens of CBJ."
It's not clear what tribal leaders think of this line of reasoning.
Officials from the Central Council of the Tlingit and Haida Indian Tribes of Alaska have been in touch with officials in Angoon.
Tlingit and Haida spokeswoman Raeanne Holmes said the council supports the people in Angoon and objects to Juneau's annexation bid.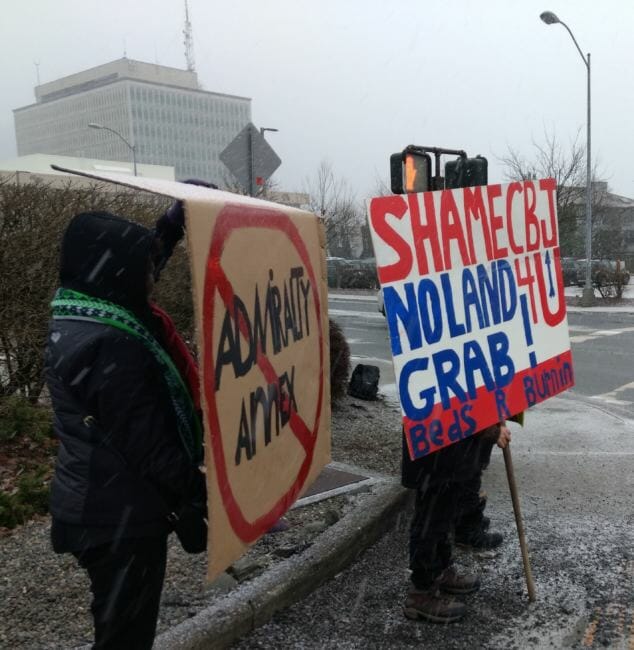 Members of the Juneau Assembly also offered a second rationale.
"Ultimately, this started because Petersburg went across their dotted line with the Local Boundary Commission and frankly it made us a little bit nervous," Weldon said.
Weldon is referring to the Borough of Petersburg's annexation of 1,900 square miles inside Juneau's model boundary in 2011.
Juneau fought and lost Petersburg's annexation in a case that went to the Alaska Supreme Court.
Assemblywoman Maria Gladziszewski said the 2015 Supreme Court decision was a teachable moment.
"Given what happened with the Petersburg dispute the Assembly decided to start looking at those boundaries again,"Gladziszewski said.
City staff have told Assembly members that Juneau ultimately lost because Petersburg had filed its petition first.
Nankervis said that's why Juneau can't afford to hesitate to expand.
"If we don't and somebody else does when we think that it's more appropriate that it be included in Juneau, we are probably not going to be successful in our arguments against somebody else getting that," Nankervis said. "It made sense for us to do it first."
That's also Assemblywoman Mary Becker's reasoning.
"To me, it makes logical sense to go ahead and apply for this because if in fact the state wants this to be done, then other boroughs will do it," Becker said. "We need to go ahead and be doing this, this land that belongs to us, or should belong to us, but land that has a relationship with Juneau.
These are some of the issues that'll be up to the Local Boundary Commission to review when it receives Juneau's formal petition to expand.