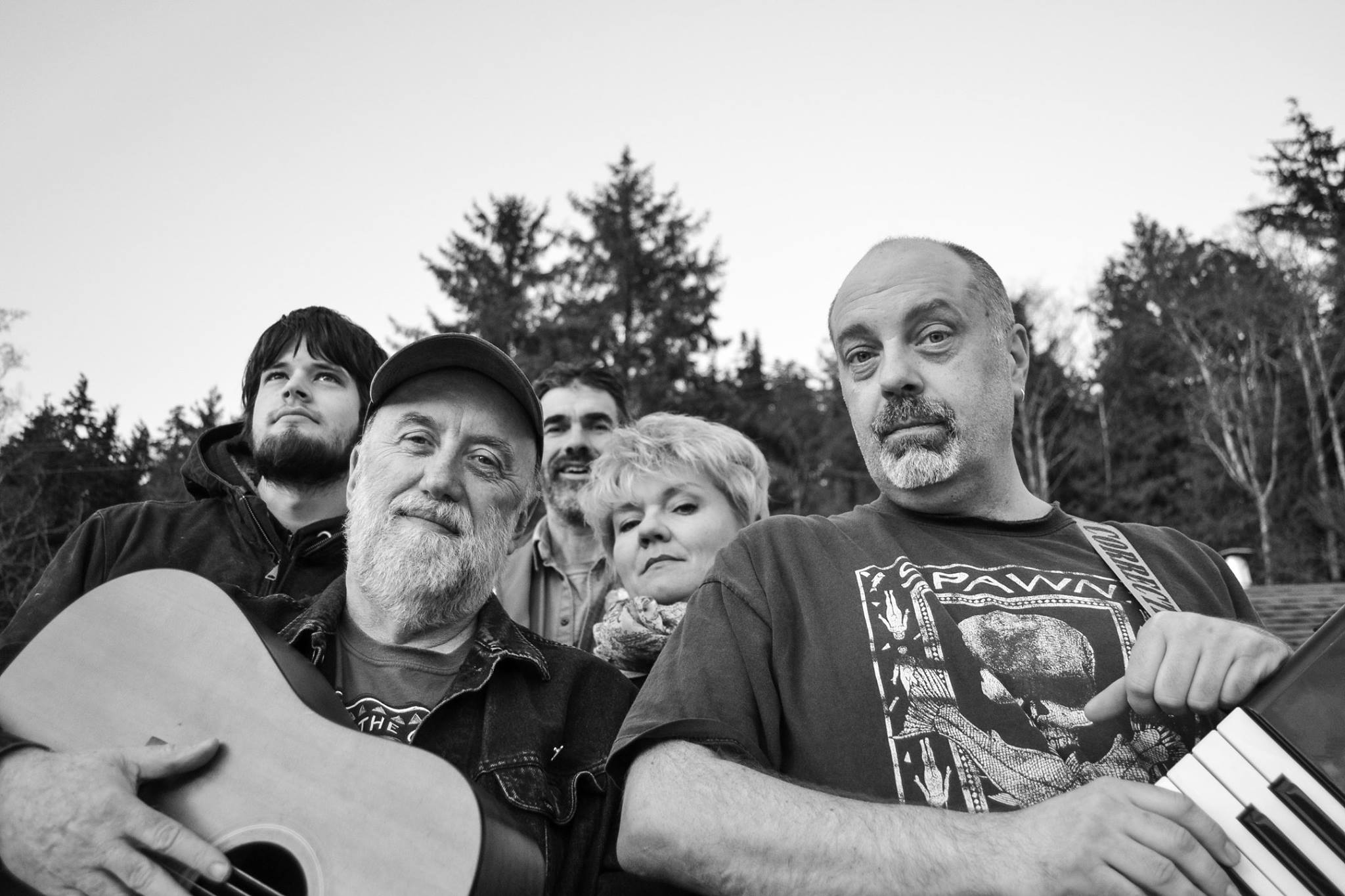 Ketchikan's Ray Troll is known for his visual art seen on T-shirts like "Spawn Till You Die" and "Fish Worship." But this week he plays two shows with his band The Ratfish Wranglers that have been together for more than 35 years. 
Troll said the group started when we was a substitute art teacher at Ketchikan High School during the mid-1980s.
"I had a couple of snarky kids in this one class, Russell (Wodehouse) and Shauna (Lee), and they were giving me a lot of guff. But they also had a radio show and they were in their band and I really liked their music."
Their band was called The Squawking Fish, and even though Troll was 12 years their senior, it marked the beginning of their sub-aquatic, fish-inspired rock 'n' roll. 
Troll views his music as extension of his visual art, adapting the themes of his popular T-shirts to music form like in "Fish Worship" and the iconic "Spawn Till You Die."
But his music also aims to teach. Subject matter includes plate tectonics, ammonites, trilobites, and of course, ratfish.
One of their most popular songs is a Beastie Boys-inspired track called "Rockfish Barotrauma" with a music video that demonstrates how to save a rockfish when you're out fishing.
"When you catch a rockfish it's suffered from barotrauma,  their eyes pop out of their head," Troll said.  "These fish are 100 years old and you're only supposed to catch one a day. What do you do with that fish? How do you save that fish? So that song actually teaches you how to save that fish." 
The band will be joined by Juneau's own Bob Banghart, who has has played on their studio albums and will feature visualizations of Troll's works.
Though known for their fishy costumes, Troll said they will save the outfits for their Friday night gig, and let the music speak for itself during their television broadcast show Thursday night on "Alaska Originals."
See Ray Troll and the Ratfish Wranglers play a free show at 7 p.m. Thursday, Feb. 1, @360 in the KTOO building. The group performs a fundraiser show at 7 p.m. Friday, Feb. 2, at the JACC, benefitting American Salmon Forest with support from Trout Unlimited and the Alaskan Brewing Company.