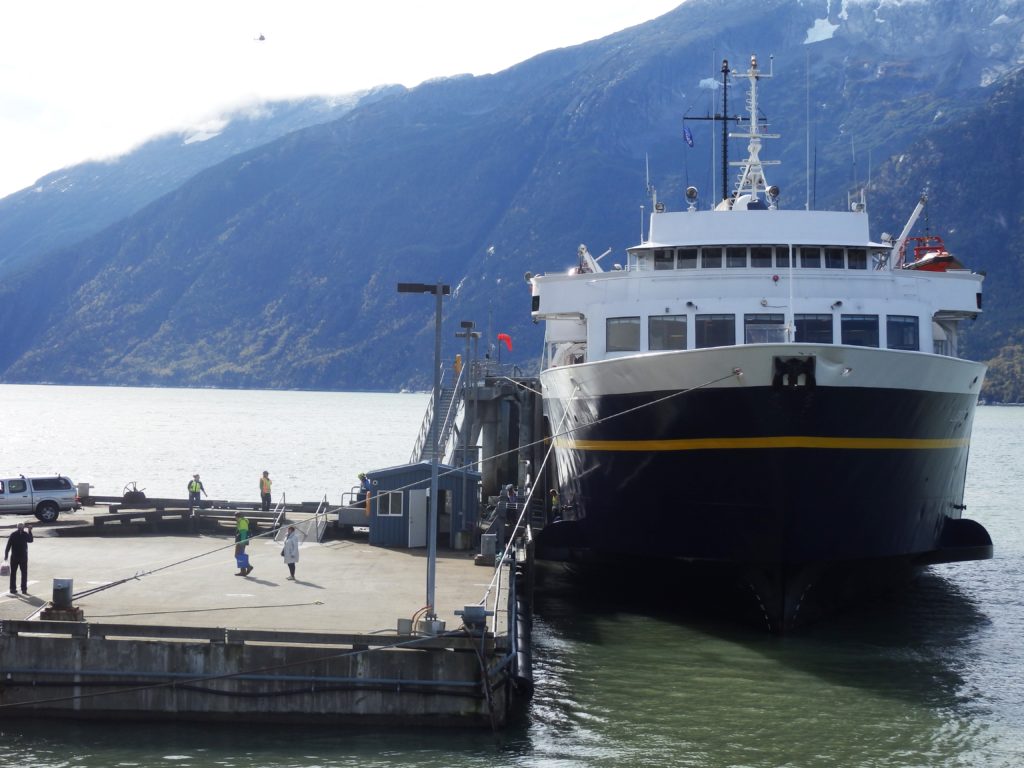 Haines and Skagway residents have to wait another couple days for ferry service this week.
Forecasted high winds and freezing spray canceled the state ferry LeConte for the third time since Friday.
If the LeConte sails up Lynn Canal at the end of this week, it will have been about 10 days since Haines and Skagway last had ferry service.
DOT spokeswoman Aurah Landau said weather is standing in the way of the next scheduled sailing to the Upper Lynn Canal.
"The LeConte sailings for Tuesday, Jan. 30, have been cancelled," Landau said. "The forecast is for fifty five to seventy knot winds, eleven foot seas and freezing spray."
The LeConte also had mechanical issue, Landau said. But it shouldn't affect trips later this week.
"There was a steering gear malfunction on the LeConte today," Landau said. "So the sailing to Gustavus has been canceled. The Coast Guard gave the LeConte permission to return to Auke Bay. We expect the vessel to be in fine shape for its next sailing."
Haines and Skagway haven't seen a state ferry since Jan. 23.
Weather took out LeConte sailings on Friday and Sunday.
The ferry Columbia was taken out of service earlier this month for repairs.
"The repair on the Columbia took a little bit longer than expected," Landau said. "The crew has been on board and we expect them to be done very shortly with a couple of days cushion before the Columbia leaves Bellingham on the second. So we're still looking at the Columbia arriving in the Haines-Skagway area on the 5th." That's next Monday.
Weather permitting, the LeConte is scheduled to sail the Northern Lynn Canal on Friday, Feb. 2.