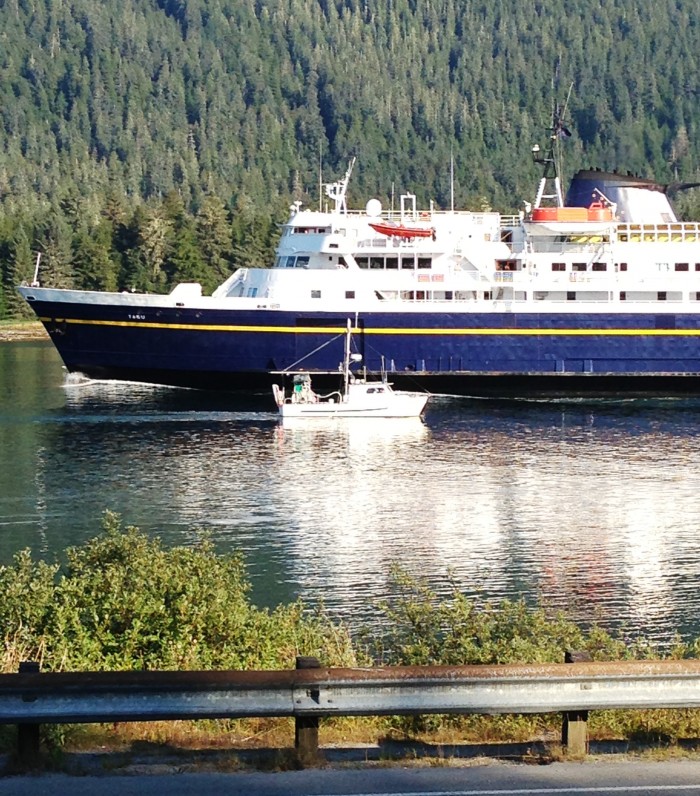 The future of the Alaska Marine Highway System is decidedly a Southeast issue.
The ferry system has seen cuts in service because of aging vessels and decreased funding.
Southeast legislators agree the system is still vital to folks in the region.
"When you have a sports team that's looking to travel, state Rep. Justin Parish said. "When you've got an elderly person that needs to get to town to get medical treatment, sometimes a flight isn't going to be a realistic option."
But Alaska representatives have different opinions on funding and management for the system.
Gov. Bill Walker's proposed budget allots $88 million to the ferry system.
A budget provision threatens that the ferry system won't have enough funds to operate in the spring.
The governor's proposal does fill that gap.
At this point, Rep. Dan Ortiz said he's not going to ask for more than that.
"I called the marine highway system and asked them flat out is this amount that the governor is proposing in his budget going to meet your needs and are you going to be able to provide services at the level that you have been providing services with this budget amount," Ortiz said. "And they said flat out yes, they would be able to do that and perhaps offer a few more weeks of service than before."
Stedman believes that's still not enough.
"But it doesn't replenish the Marine Highway Fund, which has been thoroughly depleted," Stedman said. "I advocate a replenishment of those funds. And we'll get thoroughly outvoted in the Senate, I expect, but the fight is broader than that."
The Southeast Conference recommended last fall to make the ferry system its own public corporation, like the Alaska Railroad.
Rep. Sam Kito said he will help draft a bill to do just that, though it might not succeed.
"There's probably not a whole lot of motivation to make something like that happen in a single session," Kito said. "But the issue has to be out there in order for us to be able to discuss it. And so we're working on trying to get a bill drafted so we can have something to discuss."
Ortiz needs to see a plan, but supports the idea of a public corporation.
"As a part of the Department of Transportation, as it sits right now it is part of a big department and it doesn't necessarily receive the attention of that department to level it that it might if it were more independent," Ortiz said.
Stedman has some concerns about incorporating the ferry system.
"One of the major concerns is I don't want it easier for the rail-belt to isolate and not fund the Marine Highway," Stedman said. "We need to protect the Marine Highway and not accelerate a restructuring of it to our demise."
Sen. Dennis Egan told Juneau Assembly members last Friday that he also thinks Southeast legislators will end up butting heads with those from the interior when it comes to the ferry system.