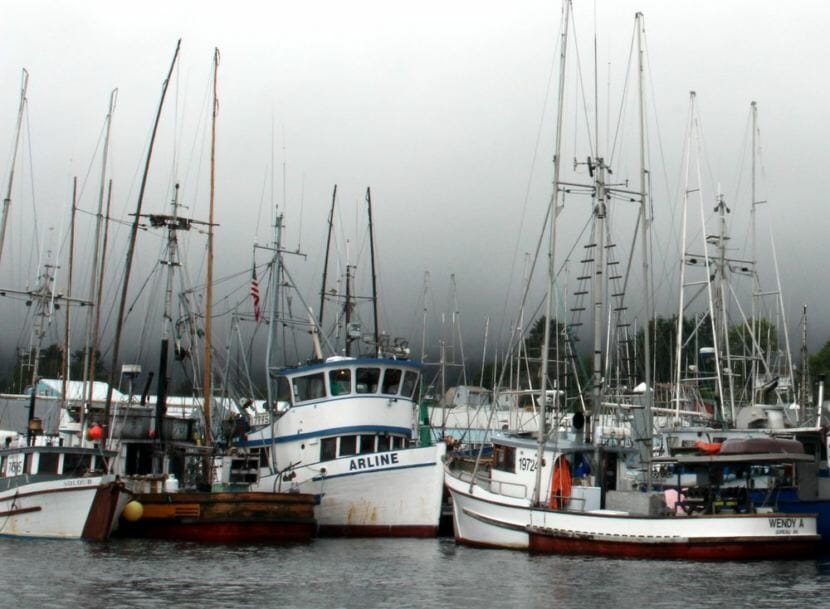 Dwindling king salmon numbers in Southeast Alaska are a familiar headline.
Still, little is known about why the fish aren't coming back.
And fishermen are grappling with the consequences.
Kings or chinook are not like other salmon.
They're bigger for one, averaging about 11 pounds. And they're more valuable; fishermen can expect to make about $100 a fish.
But this money fish's health and survival are in question. Alaska Department of Fish and Game just put out the lowest forecasts for Southeast kings since records began in the 1970s.
Researchers don't have a lot of answers why their numbers are dwindling. But before the why can be studied, researchers investigating salmon mortality, need to know the when.
"Is it happening in the first couple months, is it happening over winter, is it happening throughout their life?" said Federal fisheries biologist Jim Murphy at Auke Bay Laboratories. "To know the scope of the problem is important."
One thing's beyond dispute: climate change has brought warmer, nutrient-poor waters to the North Pacific.
This warm water was nicknamed "The Blob" when it first appeared in 2013 and wreaked havoc on salmon feeding in the open ocean.
"There's a lot of concern over 'The Blob' but in reality the marine survival of chinook salmon has been declining for several years, even before the blob showed up," Murphy said.
Other theories point to more predators in the ocean. What preys on kings?
"We don't really know," Murphy said. "I have not ever seen a single predator that has a chinook salmon in their stomach, even though I've spent 15 years sampling the oceans."
Closer to shore, the picture doesn't get much clearer. Yet state fisheries managers are responsible for keeping fisheries sustainable.
It's a numbers game that focuses on escapement, or the number of fish that survive in the open ocean, elude predators as well as fishermen and then return to rivers and streams to spawn.
Each summer, Fish and Game technicians try and count the returning fish to gauge the relative health of the run.
In many rivers, escapement fell short of last year's targets.
"Around the region, I'd say it's the worst we've seen," said Dan Gray, fish and game's Southeast salmon fisheries coordinator in Sitka. "The forecasts for 2018 are even worse than what we saw in 2017. We're in historic sort of area here."
Gray isn't dwelling on the why. He's trying to conserve those that still show up.
"We're going to manage what comes back regardless of what's going on in out in the ocean," Gray said. "It's a great, it would be a great to know or to understand, but it really doesn't impact how we do our job."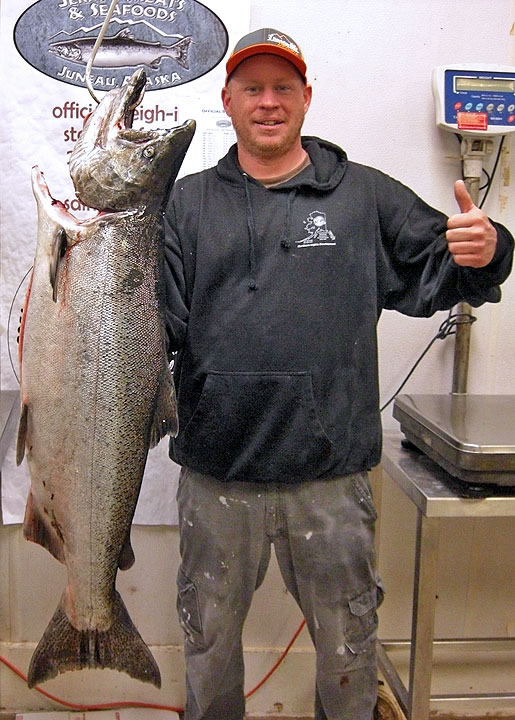 Conservation often means restricting or closing down fisheries altogether. Sport fishing included.
Juneau's Spring King Salmon Derby, which raises money for scholarships, marked its 20th event in 2016.
"That was the last derby because in the spring, Alaska Department of Fish and Game had to close the spring king fishery due to the low returns," said Laird Jones, who organizes the derby for Central Council of Tlingit Haida Indian Tribes of Alaska.
He said this year's derby will likely be canceled too.
"We have had people fly in and spend a week or two fishing," he said, "so we try to get the word out as soon as possible that this year is not occurring."
Decisions on what to do loom large at this month's state Board of Fisheries meeting.
At least 30 proposals are on the table and more could emerge during the marathon meeting in Sitka.
Fish and Game managers are recommending listing king salmon as a stock of concern, which could trigger stronger restrictions.
The hope is that'll help the population rebound.
Commercial fishermen are anxious: It's a question of livelihood for many of 1,000 or so active permit holders.
"King salmon can make up half of our annual revenue," said Dale Kelley, executive director of the Alaska Trollers Association. "It's a significant species when it comes to the troll fishery."
And Kelley said fishermen are trying to take the long view.
"The important thing is getting salmon eggs into the gravel right now," she said. "While fishermen are extremely concerned about the effects of conservation management on their businesses, our long-term survival depends on the health of these stocks."
For salmon researchers, the decline of king salmon is vexing.
"It does really point to our lack of understanding in the underlying ecology," Murphy said. "I think it's good to kind of put some resources into understanding. It's probably not going to bring fish back but it helps to be able to sort out very difficult decisions that are made."
Difficult decisions for the Board of Fisheries, which has scheduled two days of public testimony.