Attorneys around the state will meet with Alaskans on Monday who need legal advice on family, housing, public benefits and other issues.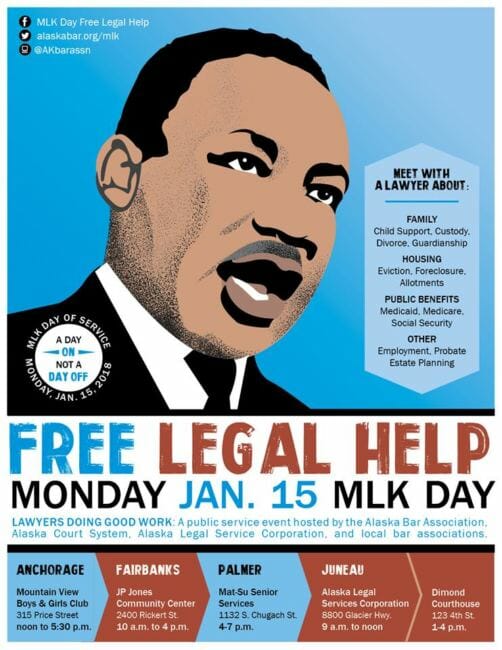 The annual event is sponsored by the Alaska Court System, Alaska Legal Services Corp., the Alaska Bar Association and other local bar associations.
In Juneau, attorneys will provide advice at the Dimond Courthouse at 123 Fourth Street from 1 to 4 p.m. They will also be at the Alaska Legal Services Corp. office at 8800 Glacier Highway from 9 a.m. to noon.
Free advice will be offered on family legal issues such as child support, custody, divorce and guardianship.
Housing issues include eviction, foreclosure and allotments.
Public benefits issues include Medicaid, Medicare and Social Security.
There will also be attorneys who can offer advice on employment issues, probate and estate planning.