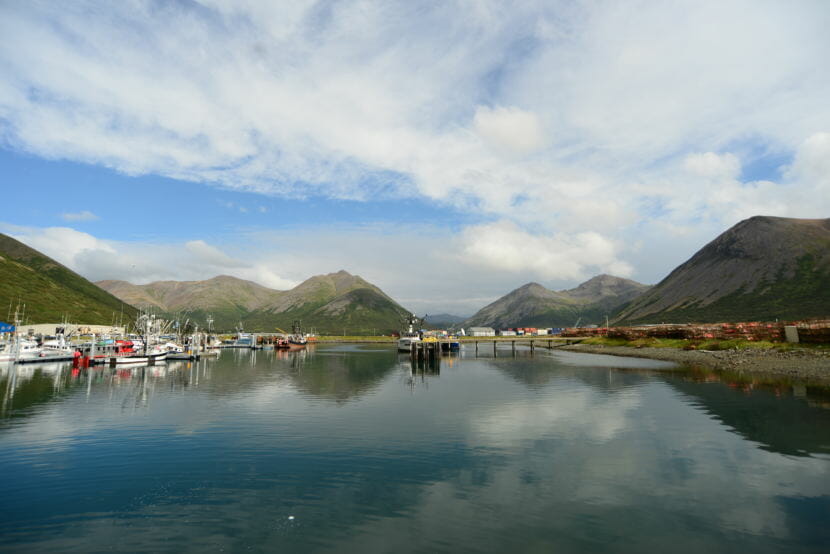 The city of King Cove says it has reached a deal with the Trump administration to build a road through the Izembek National Wildlife Refuge. King Cove residents argue they need the road to access the all-weather airport in Cold Bay. But environmental groups believe it will ruin critical wildlife habitat.
Now, city administrator Gary Hennigh says they have reached an agreement with the Interior Department for a land swap — between the King Cove Corporation and the federal government. He expects the deal to be signed January 22nd in Washington D.C.
"The whole community is excited because after 30 years we do believe this can now happen," Hennigh said.
King Cove residents say they need the road because bad weather can leave people stranded during medical emergencies. But the 12 mile gravel road would pass through what now is designated wilderness — the highest level of conservation given to federal lands.
"Izembek's lagoon complex is a globally important ecosystem that contains one of the largest eelgrass beds in the world," said Nicole Whittington-Evans, Alaska regional director of The Wilderness Society. "There is no question that building a road through the isthmus of this lagoon complex will have significant impacts."
The Wilderness Society, will challenge the agreement in court, along with other environmental groups. Whittington-Evans says she thinks they will have a good case
"There have been prior land exchanges that have been deemed unfit by the courts and we will be reviewing everything that this agreement puts together," she said.
In 2013, Former Interior Secretary Sally Jewell rejected the idea of the road saying it would cause irreparable harm to the refuge and the wildlife that depend on it.
But Hennigh isn't worried about legal battles with environmental groups.
"We have known that that is going to be there. It has always been there," Hennigh said. "We are comfortable in believing once it is known what the agreement has in it, we are confident that we will prevail."
The Interior Department didn't respond to a request for comment.
Once the deal is signed, Hennigh believes it will take up to six months to study the best route for the road and appraise the land.
Then Hennigh says King Cove will be looking to the State of Alaska to fund construction of the road, estimated at $22 million. In a best case scenario, he says the road would be completed by 2020.