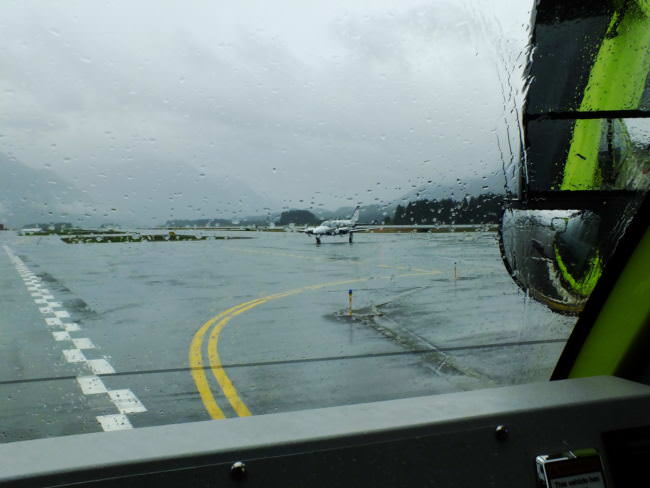 Almost a year after Haines was left with only one option for flying in and out, there's a new airline in town.
Since the end of 2017, there's a new option for making reservations with Harris Air. You can now fly between Juneau and Haines.
"We got a lot of requests for it," says Harris Aircraft Services President Scott Harris. "A lot of people in the Haines area were asking if we wouldn't support the community for a variety of reasons. It was on our radar for this upcoming summer."
Despite its Sitka base, Harris says the company has been looking east.
"Harris Air is shifting slightly to a Juneau-based market," says Harris. "We have been looking at the Juneau area for quite some time. We're pretty small. We've only got a pair of aircraft, certainly not a large player in this commuter world. But one thing has been leading to another and we are moving that direction slowly."
Harris began flying to Haines in late December.
"Harris Air is a new entrant into that market. Our ability to fly in the IFR realm should help us," says Harris. "We've got some logistic hurdles to deal with. If the customer base has questions, issues, problems, we always have an open door."
Right now, flights to and from Juneau run twice a day, six days a week, at $120 a flight.
That's slightly cheaper than a flight with Alaska Seaplanes, the only other operator in Haines.
Seaplanes gained a monopoly on the Northern Lynn Canal flight market in March, when Wings of Alaska ended operations.
Harris says the number of flights will likely increase.
"With the sheer volume of movement to and from – between Haines and Juneau – I would expect we'd be adding service, possibly multiple flights at the same time," says Harris. "It's very much going to depend on how this early start to our venture goes."
In time, he'd also like the company to have a physical presence at the Haines Airport.
"The goal, obviously, is to be present in Haines and that would include obviously staff and a building of some sort," says Harris. "But that won't be for a while."
Harris applied for a lease with the Department of Transportation at the airport, but says there's nothing open for construction at the moment.
As far as continuing flights up the Lynn Canal to Skagway, Harris says the idea is on his radar.
"I do have a desire," says Harris. "It's an interesting concept for a Sitka-based company to be looking up and down Lynn Canal. 2018 marks our twentieth year in this business and we've rarely done much outside of the Sitka area."
As long as the weather holds, Haines residents can now choose to fly with Harris Air or Alaska Seaplanes.