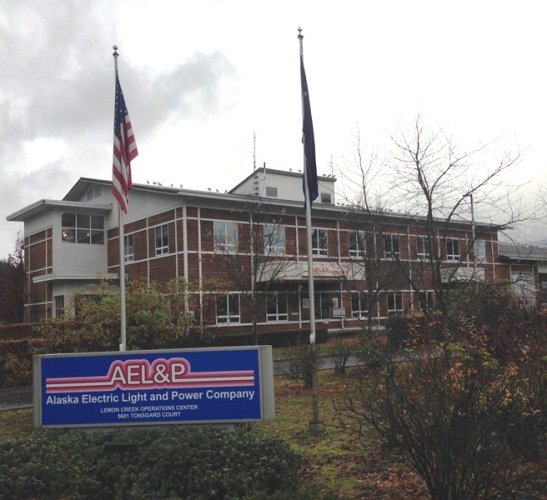 State regulators agreed this week to let Juneau's electric utility make a year-old interim rate increase permanent.
Alaska Electric Light & Power spokeswoman Debbie Driscoll said Juneau's ratepayers won't see any increase in their monthly bills as the hike has been in effect for nearly a year.
"This basically means that customer rates will remain the same as they've been since Nov. 23, 2016, when those interim rates went into effect," she said Thursday.
In filings, the company had justified the 3.86 percent increase to the Regulatory Commission of Alaska by saying it needed to raise more than $47 million to pay for new equipment and projects.
"The original rate increase was primarily related to infrastructure improvements and investments such as the new backup generation plant," Driscoll said. "Which ensure that AEL&P can provide reliable power to customers."
But there was push back.
State attorneys argued that a permanent increase was warranted. But it should be less, much less.
The Regulatory Affairs and Public Advocacy, or RAPA, section of the Department of Law testified that rates should only be raised by 1.38 percent, about a third of what AEL&P wanted. And it said ratepayers should be refunded the difference from what they'd paid so far.
But after months of negotiations, state lawyers and Juneau's electric utility had a deal: the temporary rate increase would be made permanent. And there would be no refunds.
But there were conditions.
Its allowable rate of return, which affects its net earnings, would be reduced. AEL&P had asked for 13.8 percent, in the end it agreed to 11.95 percent.
AEL&P's parent company is Spokane-based Avista, which itself is in the process of being acquired by Hydro One, Canada's second largest power company.
Assistant Attorney General Jason Hartz said RAPA didn't get everything it had asked for.
But he says the settlement is fair.
"RAPA recommended a smaller rate increase," Hartz said Thursday, "But by engaging in good-faith negotiations with AEL&P representatives as well as a thoroughly critical analysis of the recommendations it offered, RAPA was able to conclude that the settlement reached was a reasonable and good-faith negotiated result for ratepayers, the public-at-large and AEL&P."
State regulators signed off on the agreement Wednesday. The last time AEL&P raised rates was in May 2010.