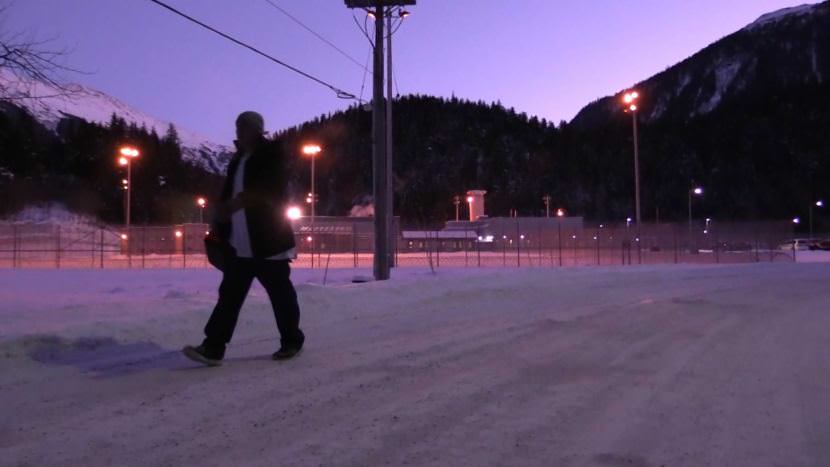 Juneau's primary support network for people released from prison closed up shop earlier this month. That leaves former prisoners trying to transition back into society with less resources when they get out.
When people get out of prison they're often broke. They have expenses and they need money.
Michael Van Linden went through the court system last year.
The 35-year-old Juneau man had been a commercial fisherman and had a good-paying job at a mine. But his arrest for felony DUI caused him to lose that and most everything else.
"I ended up working at a fish plant for $10 an hour," Van Linden said. "It's hard to have a family functioning off $10 an hour when you're the main breadwinner."
Fortunately, there was support. He was able to get job training, which he said was encouraging.
He's now a caseworker for a nonprofit that counsels recovering addicts after they're released from prison.
Van Linden can relate to the dilemma that many of his clients face when they reached the outside.
"You have an opportunity to make $9 an hour, which is barely going to pay the rent, and then you see your friends, or you see other people that you used to know, they're living high on the hog because they're selling drugs or stealing or doing stuff like that," he said. "You're gonna kinda go, 'Maybe this isn't worth it.'"
He's one of about 300 people who had registered with a program called Second Chance run by the Central Council of Tlingit and Haida Indian Tribes of Alaska.
"Second Chance served everybody coming out of incarceration: men, women, tribal members, non-tribal members – you name it," said Talia Eames, who ran the program. "Because we were funded by the Bureau of Justice (Assistance) it was a program open to everyone."
The program was designed to help ex-prisoners with the small things that can be barriers to overcoming larger challenges.
"Whether it be going and getting a tribal ID down the hall, or talking to child support about their case, or getting them a clothing voucher; offering them the opportunity to do all or none on their own timeline, with us advocating and helping them get to those resources," Eames said.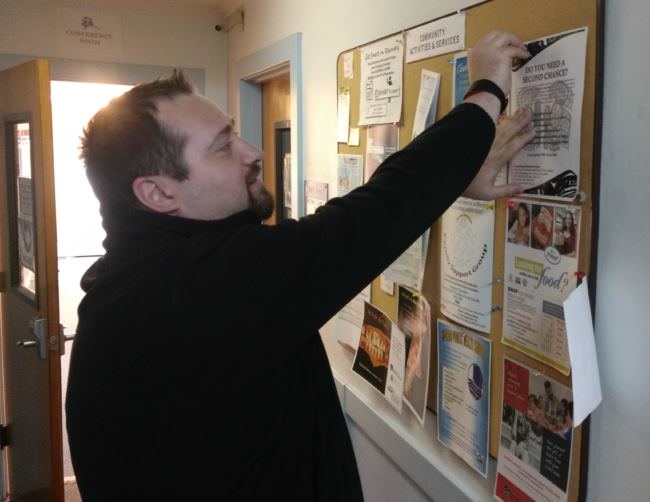 The Juneau Reentry Coalition works to promote public safety by helping former prisoners.
The coalition's coordinator Don Habeger said Second Chance was unique for Juneau as it didn't require a referral from a probation officer or special application or any special status.
"In other words, they had normal office hours. Anybody could walk into their office and receive help and support," Habeger said.
Many former prisoners have little education and are addicts.
Second Chance had been largely funded by a $724,764 grant awarded in 2014 by the federal Bureau of Justice Assistance. Eames said Central Council applied for an additional grant in March – but it wasn't selected.
"I guess our application wasn't strong enough," Eames said.
After less than two years running, the program shut down Oct. 3.
Eames said the need is still there. Most of the ex-prisoners she interviewed were grappling with substance abuse: street drugs, alcohol and prescription painkillers.
"Without these supportive services, it's going to get worse," Eames said. "It's not a hopeful time if we start cutting these avenues to have funding for these programs that are integral to healing our community."
This week the Alaska Legislature is back in a special session debating criminal justice reform. About two-thirds of Alaska prisoners re-offend.
Officials from the state Department of Corrections say re-entry programs are critical for addressing the state's recidivism rate.
"The commissioner and our entire administration right now really sees the importance of our re-entry programs across the state," Department of Corrections spokeswoman Megan Edge said.
She said her agency is in talks with Central Council over ways to resurrect Second Chance or a similar re-entry program.
"It is crucial that those returning to communities after incarceration have community support," Edge said.
But in the meantime, Juneau's lost what, for many, had been their main option for support.