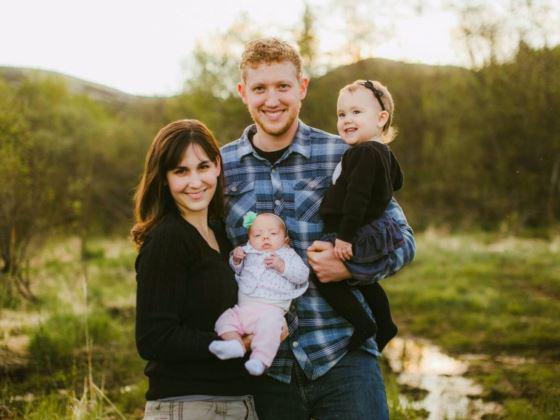 The remains of Kyle Stevens, 31, have been found.
Missing after taking off from Russian Mission last week, Stevens' body was recovered Friday in the Yukon River near the village. The crashed plane was found days earlier.
Using sonar, Alaska State Troopers recovered the body under 20 feet of water and sent it to the State Medical Examiner's Office in Anchorage.
Stevens' family has been notified.
"Clearly there's many mixed emotions," said John Rodkey, board member of the Christian Kako Retreat Center near Russian Mission, where Stevens directed youth programs. "There's a certain sense of relief and finality of having found the body. Of course, it's also increased the grief and distress."
Stevens' family flew to the Kako Retreat Center after Kyle was reported missing. The Center's priority right now is helping the family — Stevens' widow, Ella, and daughters, Kate, 2, and Lauren, 7 months — grieve, Rodkey said.
Stevens was well known to many in the region.
"It's just hard to describe the impact that Kyle has had on so many people," Rodkey said.
Stevens helped lead the youth camps at the Retreat Center over the past 12 summers. Last year, he moved to the Center from Southern California with his family to live and work full time. Rodkey said that Stevens has worked with possibly thousands of children from across the Yukon-Kuskokwim Delta.
"Kyle was just a real gem of a person," Rodkey said. "He just really loved Jesus and wanted to share Jesus with his friends here in the YK."
Stevens took off from the Kako Retreat Center last Monday in his small Cessna airplane to pick up volunteers in Bethel. A dam had broken at the Center, wiping out the water pump house and a storage shed, and the volunteers had offered to repair the damage.
But Stevens never arrived in Bethel to pick them up.
His plane was reported missing and another pilot reported heavy fog in the Russian Hills.
That evening the Civil Air Patrol and the National Guard launched an aerial search. The next day, searchers found Stevens' maroon airplane about 10 miles downstream from Russian Mission. The search continued until they found his body on Friday.
The memorial service for Kyle Stevens will be held in Huntington Beach, California in November.