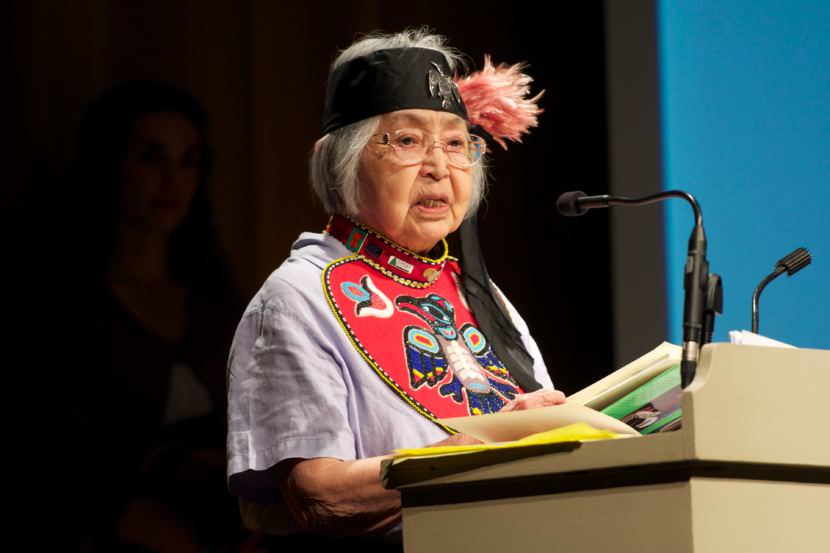 Tlingit poet, scholar and culture bearer Nora Marks Dauenhauer has passed away at age 90.
A fluent Tlingit speaker, Dauenhauer made countless contributions to the study and preservation of the language and oral tradition.
In 2012, she was the Alaska State Writer Laureate, and is the winner of an American Book Award among other honors.
Here is a selection of Dauenhauer reading from her poem "Salmon Egg Puller" in 2012, courtesy of Dixie Hutchinson at Sealaska Corp.
And here is Dauenhauer in "Lineage: Tlingit Art Across Generations," a recent documentary by KTOO Public Media and 360 North.
Services information was not immediately available.