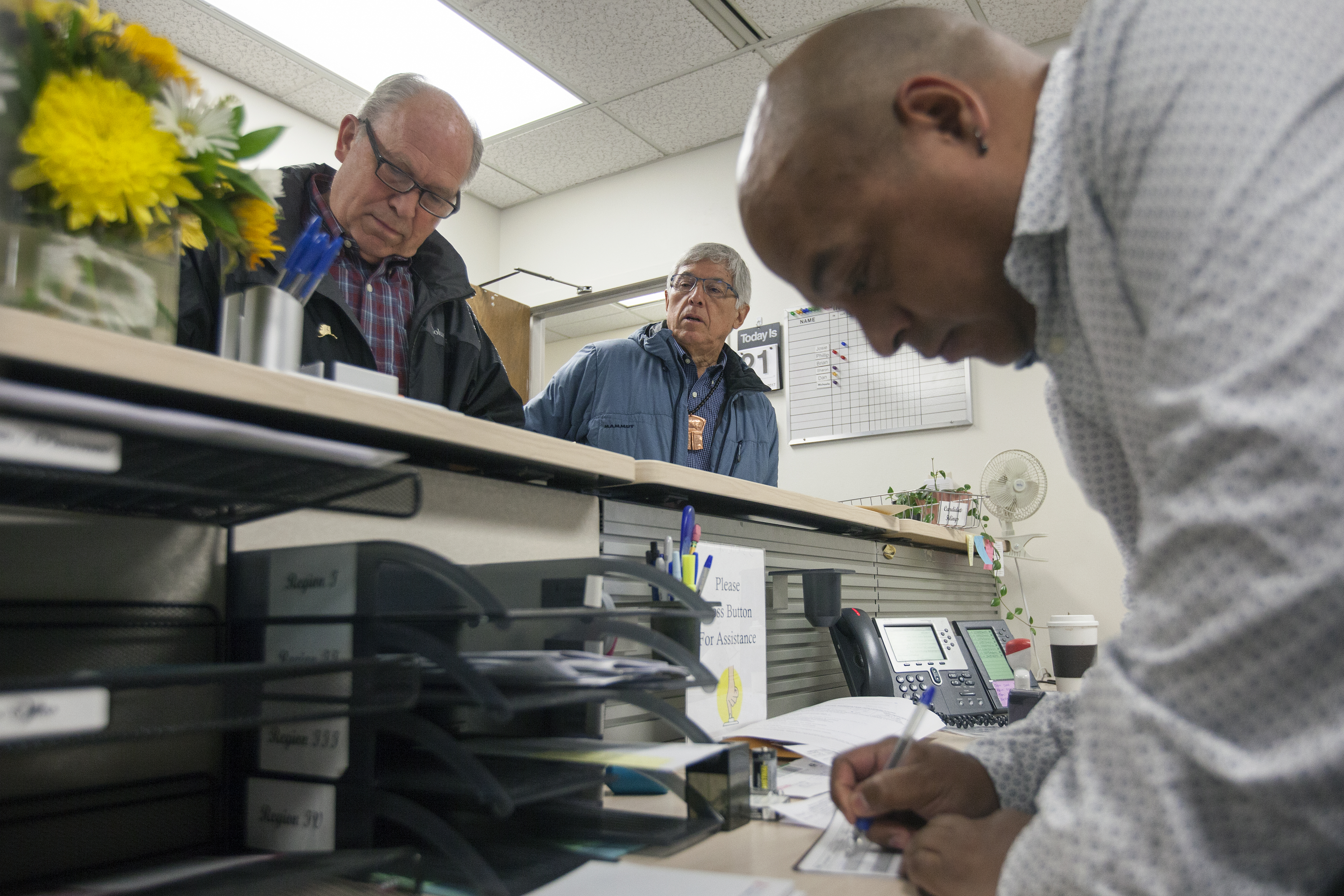 Gov. Bill Walker registered Monday as a candidate for next year's election for governor. He'll be joined again on an unaffiliated ticket by Lt. Gov. Byron Mallott.
Walker said being unaffiliated has helped him and Mallott work on issues without concern about party politics.
It will allow them to avoid a primary battle before a general election that could include candidates for both major parties.
"I think it will be a lively race," Walker said. "I think there will be lots of competition, not for us certainly in the primary, but in the general. We'll see how that plays out and we'll just continue to do our job in making Alaska a safer place, and work on the fiscal situation and work on the future of the state, in terms of growing Alaska."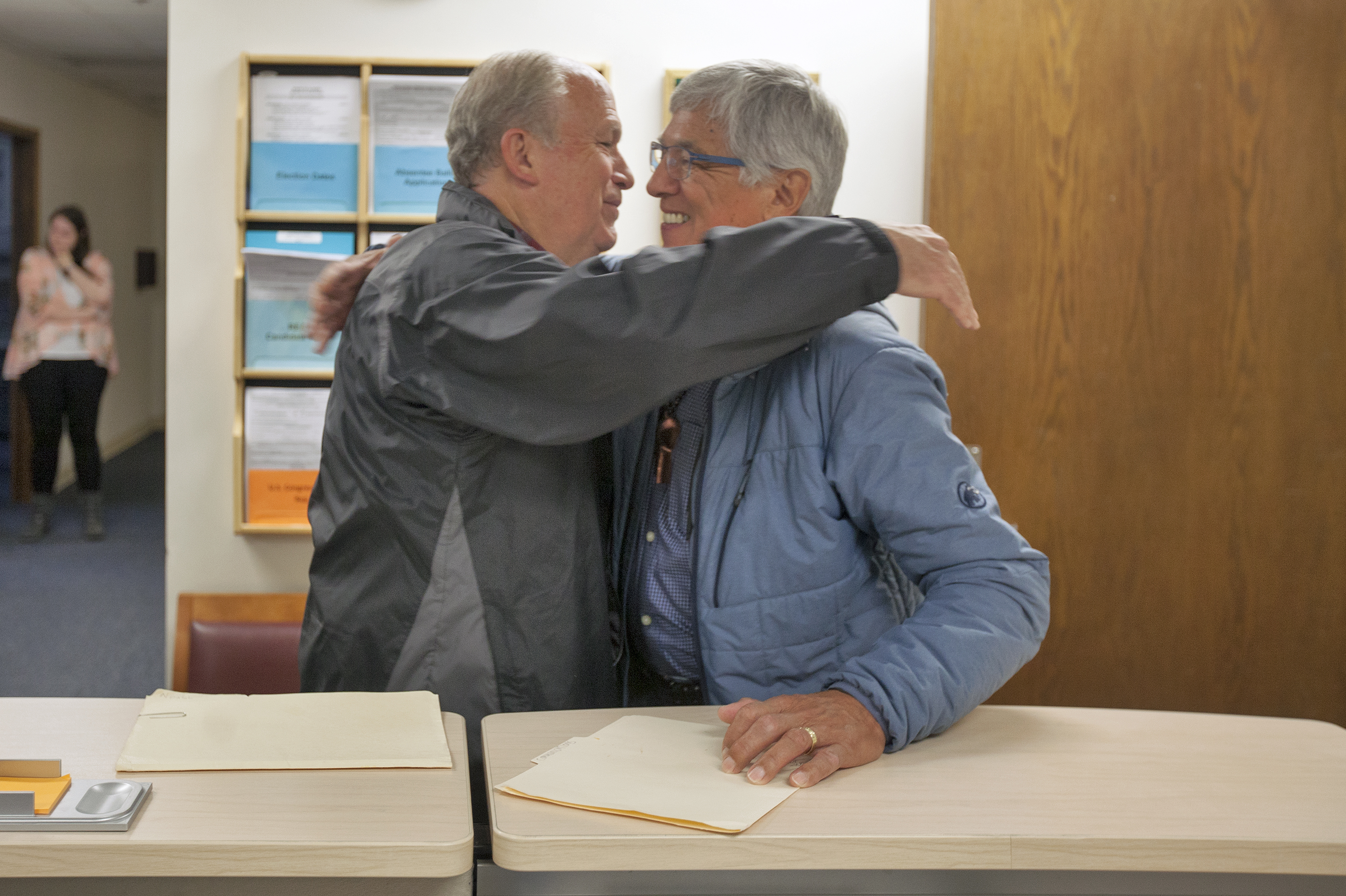 Walker said they'll point to their record, including expanding Medicaid coverage.
"Thirty-five thousand Alaskans have health care now that did not have health care," he said. "We are frequently stopped on the street by someone who says, 'Thank you for having health care, I did not have that before.' Some had received life-saving operations since receiving the health care that they would not – or they were diagnosed with something early on. They would not have lived without that."
Mallott said they recently met with Democratic Party officials to thank them for their support three years ago and to let them know they would be running as independents.
The lieutenant governor will keep his Democratic party affiliation despite running for office unaffiliated, he said.
Mallott added that Walker has worked to close the budget gap, grow the economy and treat all Alaskans fairly.
"I think Alaskans are going to look at what Gov, Walker has accomplished in his first four years, and say, He did good.'"
The Walker and Mallott campaigns must each gather roughly 3,200 signatures to be placed on the ballot.