Who is going to decide class sizes and how much money your kids have for activities? You'll decide in Juneau's Oct. 3 municipal election.
Two seats are open on the seven-member Juneau School Board. Three candidates had filed to run today by the 4:30 p.m. cutoff. The board president, Brian Holst is running for re-election according to the City and Borough of Juneau, and Jeff Short and Kevin Allen have their eyes on the two seats.
Sean O'Brien, a school board member who has served on and off since 2005 for a total of nine years, will not seek re-election.
"I think it's really a good time to have others step up and new perspectives," O'Brien said. "New energy is always good and I think nine years is plenty of time to contribute."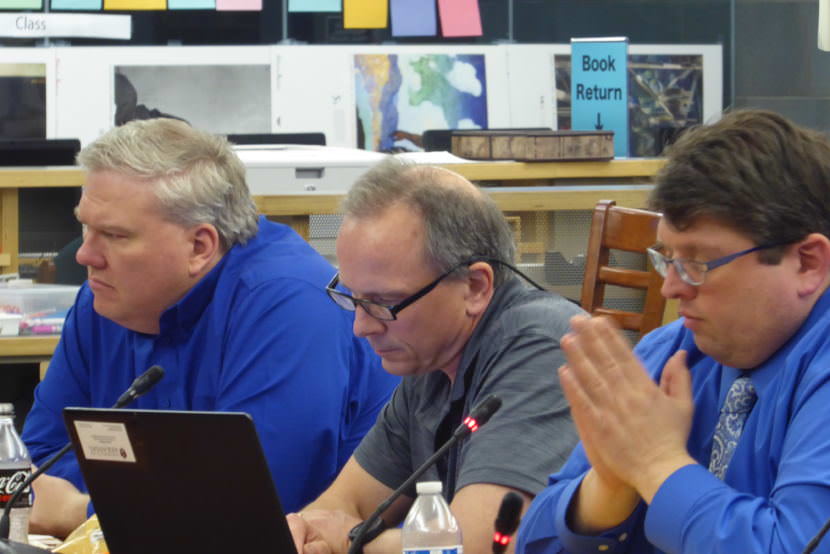 O'Brien also has plans for more personal and work-related travel.
His advice for the next board member: Be objective.
"When information comes forward, it's so important to be able to evaluate it for what it is and not come too much with preconceived ideas," he said. "I think the objective lens that we need to put on to make really good decisions, it just can't be overstated enough."
He also said compromise and making the best decisions for all of the district's kids are key to working on the board.
Brian Holst is a Juneau-Douglas High School graduate. He is director of the Juneau Economic Development Council. He has served three years on the school board and he has been board president for the last two of those years.
Kevin Allen graduated from Thunder Mountain High School in 2016. He was a school board student representative in 2015-2016 and he was a participant in the Alaska Association of School Boards' Youth Advocacy Institute.
Jeff Short moved to Juneau in 1972. He is a retired researcher for the National Marine Fisheries Service. He has a master's degree in physical chemistry and a Ph.D. in fisheries biology.
Short said during his time with NOAA, he studied the long-term effects of the Exxon Valdez oil spill and he was consulted for the lawsuit that followed the Deepwater Horizon spill.