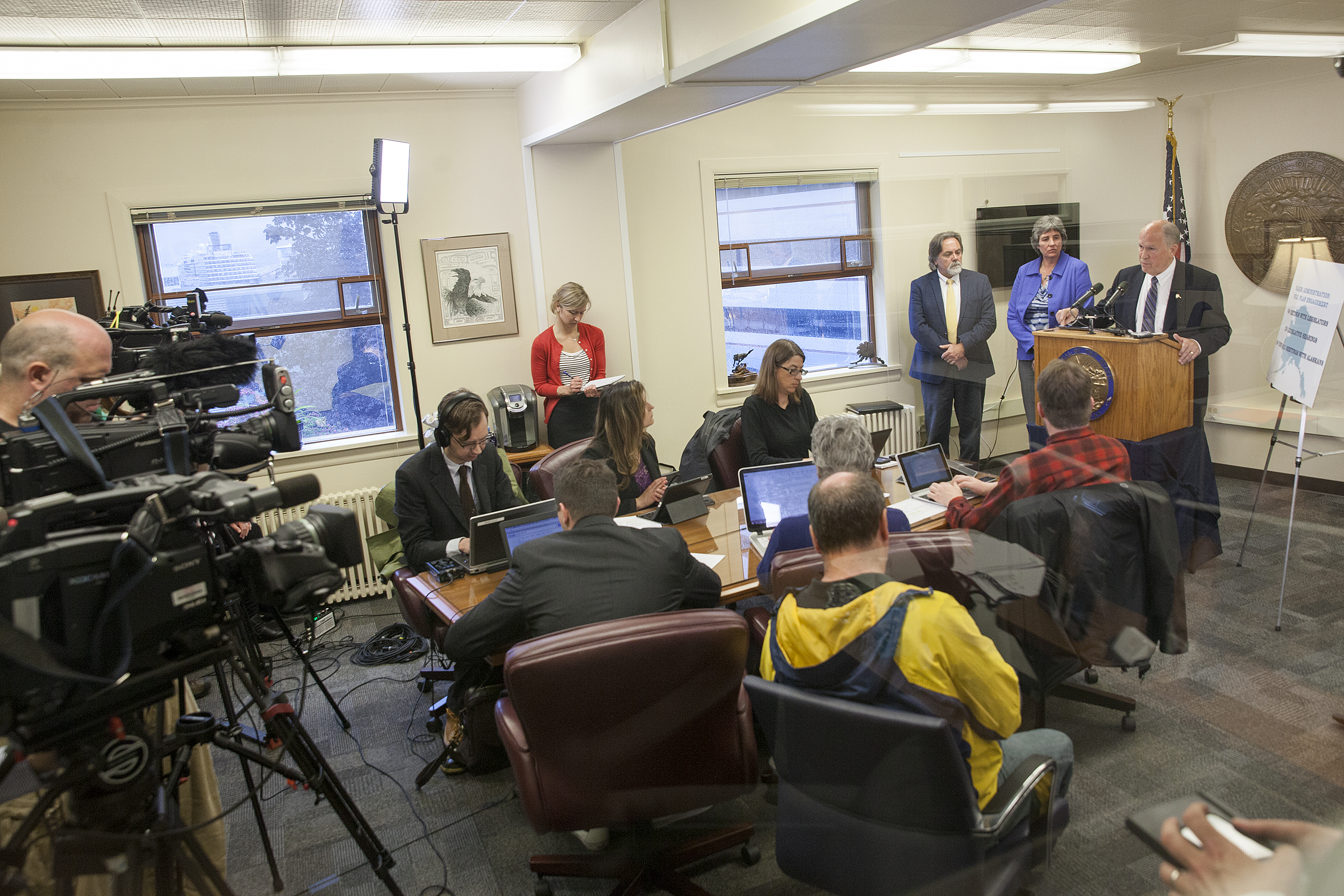 Alaska Gov. Bill Walker is getting some national recognition.
Walker praised President Donald Trump's administration's approach to energy issues in a recent interview with the news organization Politico.
Politico followed the interview with a story on Tuesday saying that Walker is an example for "anti-Trump independents."
Walker said on Politico's Off Message podcast that Trump's stated wish to achieve energy dominance is good for Alaska.
"The message is 'energy dominance' are words that we like," Walker said. "We think that's good for us, it's good for the country. It's good for the balance of trade."
Walker laughed when podcast host Edward-Isaac Dovere gave him a chance to declare whether he's running for president in 2020. But Walker said an independent could be elected president.
"I think there's a desire for something other than just the two brands that are there," Walker said. "I think what's challenging a little bit for an independent – we have to sort of explain who we are."
Walker communications director Grace Jang raised a concern with the way the story appeared online. The headline "Anti-Trump Independents Are Starting to Organize" was superimposed on a photo of Walker.
"The Politico headline is misleading and, especially coupled with the photo of the governor, grossly inaccurate," Jang said. "I have requested of Politico that they change their headline.  And also it's not reflective of the body of the reporter's story."
As of 4 p.m. Tuesday, the photo and headline stood.