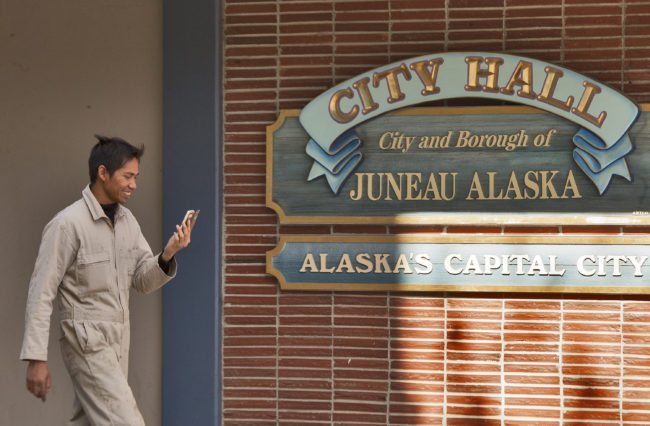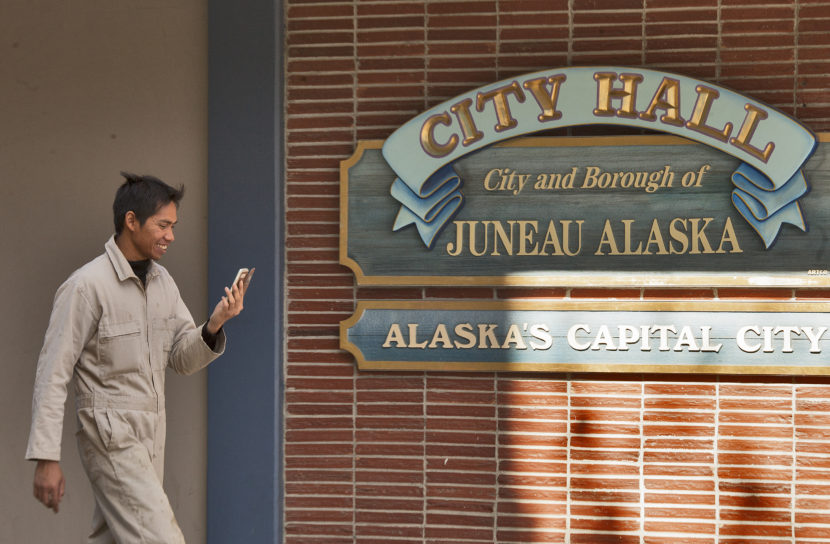 A majority on the Juneau Assembly recently voted to change the way city staff should respond to freedom of information requests.
Critics say it could make public records more difficult and expensive to obtain.
Every government in Alaska, from the smallest city to the largest agency, is required to comply with the Alaska Public Records Act, the law that makes all documents and official correspondence a public record unless specifically exempt.
Freedom of information isn't always free. It takes time and effort for officials to search and copy the records. They can, and do, charge for it.
There is wiggle room on what governments have to turn over. That process is called privilege review and that time and effort under state regulations is done at a government's own expense.
But the Juneau Assembly recently rewrote its public records ordinance to change that.
"I think that what this will do is get requests that are more channeled and more focused and not nearly the fishing expeditions that put a grinding halt to the Law Department, at least one member of the Law Department, for weeks at a time," said Deputy Mayor Jerry Nankervis during the July 31 floor debate before passing the ordinance 6-3.
Broad requests can and do make work for city staff.
Earlier this year KTOO requested 2 ½ months' worth of Assembly members' emails to look for evidence of violations of open meetings law.
The city initially said it would bill $630 for IT staff to turn over about 12,000 emails produced during that period.
The city ultimately flagged and withheld 505 emails. But it took 70 hours of work by the city attorney, deputy city manager and a lawyer under contract at $175 an hour to identify them. Billed at the hourly rate, that's more than $6,400 the city spent sifting through the 12,567 emails looking for exemptions. That cost was borne by the city alone. The IT costs were also dropped – cities can and do waive fees at their discretion.
The new ordinance would allow the city to charge for all of this work.
That led to some push back during the Assembly meeting.
"I understand sometimes it's burdensome," Assemblywoman Maria Gladziszewski said. "But I think that this goes so far that it will prevent people – normal citizens – from finding out what their government is doing."
Assembly members Loren Jones and Jesse Kiehl joined her in opposing the ordinance.
Experts say weighing staff time versus transparency is a fine line.
"It's not the worst ordinance I've seen. Not the best, but not the worst," said Kevin Goldberg, legal counsel for the American Society of Newspaper Editors, which tracks freedom of information laws across the nation."I think the issue of fees is an interesting one because they're often truly a barrier to access for many people. That said, I am sympathetic to the idea that it does take time and effort and expense to search, review and produce documents."
He's troubled that Juneau's new ordinance does away with the requirement for the city to respond to requests within 10 days. Now it says city staff should, "make a good-faith and diligent effort to provide a prompt response to requests for inspection or copying of records."
It also says requests will be processed without interrupting the orderly flow of city business.
Anchorage attorney John McKay — a leading authority on the ins and outs of the Alaska Public Records Act — says that's not the spirit of the state law the city's ordinance must conform to.
"It may seem like a minor thing but, I think it's important to keep in mind that this is part of their ordinary business," McKay said. "This is an important part of the business of the city and borough to provide access to citizens who are looking for records relating to the business of government."
He says state law allows cities to bill for time spent in "search and copying tasks" – but that's it. The question of billing for review time was considered and rejected by the Alaska Supreme Court in 2005 in Fuller v. City of Homer.
"It seems clear that this aspect of trying to review time when the Supreme Court has clearly spoken to that is simply not something that would stand," McKay said.
City officials declined to comment on the legal merits of the ordinance. It's set to go into effect in less than a month.