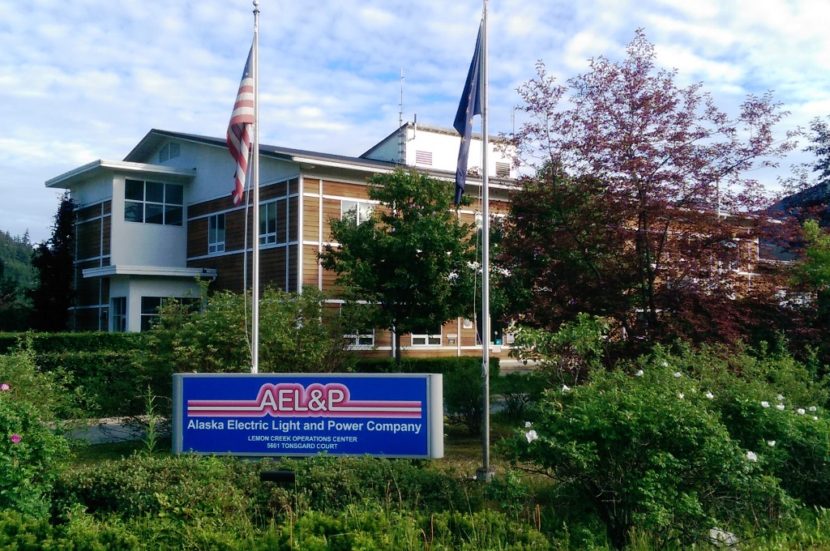 A pair of businessmen is interested in raising funds to buy Juneau's power utility and return it to local control. And they want the city's help doing it. That revelation slipped out during Monday's Juneau Assembly meeting.
After 120 years of local ownership, Juneau's electric company, Alaska Electric Light & Power was sold to Spokane-based Avista Corp.
Now, Avista is being acquired by Hydro One of Canada in a complex deal that still needs to be approved by regulators in several states and federal agencies.
But before that happens a group of local investors plans to approach Hydro One with an offer to buy AEL&P. They're in the process of raising at least $170 million to match what Avista paid for it in 2014.
None of this was public until Assemblywoman Debbie White proposed the mayor send a letter to Hydro One on behalf of the unnamed investors.
"I just think that this is a last-ditch effort to try to keep and retain local ownership of our utility," White said at Monday's meeting.
That caught a number of Assembly members by surprise. Especially as White asked that the names in her draft letter be kept confidential until the very last minute.
"This is the very first I hear of any of this so it's hard to have an opinion," Assemblywoman Maria Gladziszewski said. "And there's some suggestion that we can't name the names of the individuals."
She was one of several who urged caution.
"It's very premature to make any commitments or even a suggestion of commitments," Gladziszewski  added.
The Assembly ultimately directed the city manager to draft a different letter of interest – without any explicit commitment to a deal.
But Debbie White's original draft letter became a public record as soon as it was brought into open session; it named the investors as Duff Mitchell and Keith Comstock.
"What we were looking for was just an exploratory letter," Mitchell told KTOO in a telephone interview after the meeting. "I mean, we do not know if Hydro One would be interested."
Mitchell and Keith Comstock are behind Juneau Hydropower and Juneau District Heating, which for years have been developing a hydro plant and a heating plan for downtown Juneau. Both projects have yet to break ground.
"A lot of people in our community may think that this is so many zeros and so difficult – it's not really," Mitchell said. "We just want to put out to the community that there's a will, there's a way and it's financially doable."
Mitchell said the city could have a stake in a future investment group.
"If the city wants to have some of the profits and some of the dividends that are yielded to places outside our community," he said, "there's a way to keep those dollars circulating in our community."
What role the city might have in a future deal is far from being decided or explored. Public discussion is only just beginning.