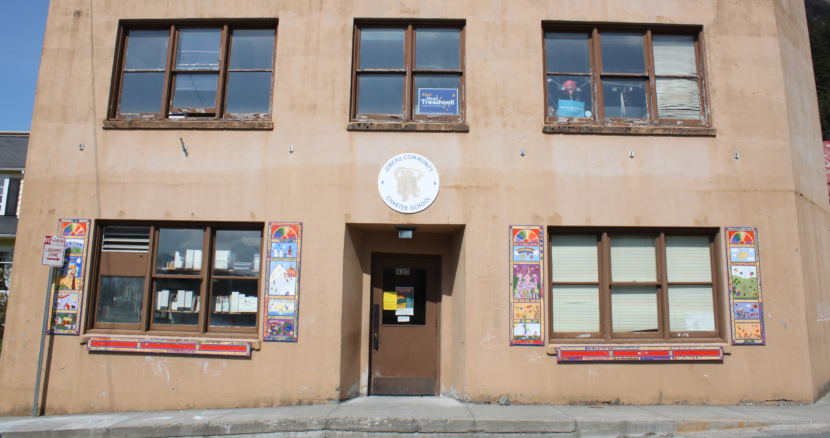 Juneau's charter school, run mostly by parents and teachers for almost 20 years, has hired its first principal. The school has roughly 100 students in multi-grade classrooms for grades K-8. It provides project-based, interdisciplinary instruction.
Ryan Stanley, an outgoing member of the committee that manages Juneau Community Charter School, said Caron Smith, a principal in Madras, Oregon, will handle administrative duties that have grown with the school over the years.
"It started with just one or two grades and they added grades over the years," Stanley explained. "They added busing service which brought in students from all over town; they added the free and reduced lunch program; they added a middle school."
The school also has to comply with agreements made between the district and its teachers' union, Stanley said.
He said, a few years ago the board created a lead teacher position to shoulder those duties. Now they're shifting to a principal.
"When it first started, maybe you had a lot more parents who were able to spend time there and over the years that has lessened," Stanley said. "So you have a greater need for that kind of administrative position in the building."
But the school isn't moving away from the values that it started with, he stressed. It's still a small school where parents have more direct control over their children's educations. The elected managing committee is made of mostly parents.
Stanley said the school has to continue to adapt as the world changes.
According to Juneau School District, Caron Smith is currently principal of Bridges Career and Technical High School in Madras, Oregon. She has 30 years of education experience and once was a teacher in the Anchorage School District.
She has a master's degree in educational administration and a bachelor's degree in physical education.