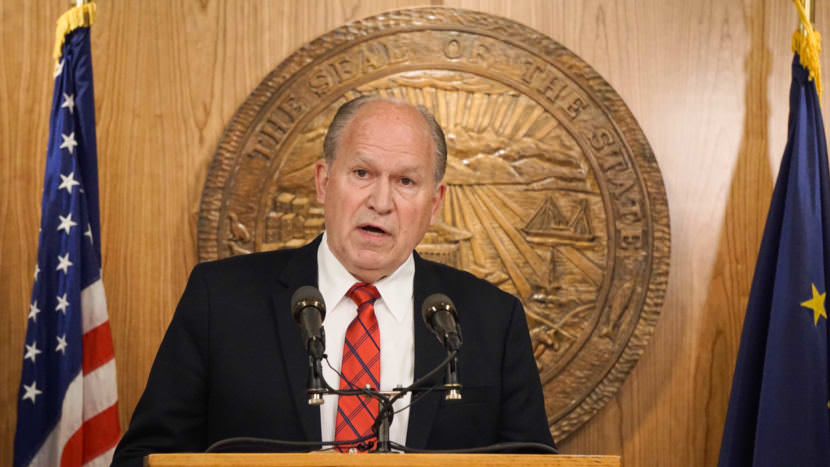 There's a long list of state government services that would grind to a halt on July 1 if lawmakers can't agree to a budget.
Each state department put out a separate laundry list of services that would stop if there's a state government shutdown. Gov. Bill Walker said he wants the departments to prepare.
State agencies put out a series of statements Thursday listing potential impacts of a government shutdown.
"Our focus of what we're doing, you know, today in this particular situation is really focused solely on being prepared – and that's really what it comes down to. … As prepared as one can be, I'll put it that way, for July 1," he said.
The shutdown could immediately cost the state more than $150 million. The biggest reason is that the state would be required to pay laid off unionized workers for leave time they've built up. The state also would lose fees paid to the Division of Motor Vehicles. And it would have to pay out unemployment insurance to workers.
But many question remain. It's not clear how much commercial fishing would be allowed if the Department of Fish and Game shuts down.
Fish and Game Commissioner Sam Cotten said workers will be out in the field until the deadline.
"We are working with the Department of Law to determine what we can do," he said. "We know that there'd be severe economic distress in a billion dollar industry and thousands of jobs could be affected. So, we're not taking it lightly."
The sockeye salmon season in Bristol Bay usually peaks around July 4, a fact of which Cotten is well aware.
"We actively manage in season," Cotten said. "Especially with salmon — it's not like another fish that can wait a while before somebody catches it – you have to catch them when they're there."
State officials are determining what vital state services affecting public life, health and safety could continue.
The Department of Administration said state payments to vendors and for leases could be stopped.
The DMV could stop issuing driver's licenses and registrations.
New teacher certifications, wastewater permits and health care facility licenses could also be stopped.
The Alaska Permanent Fund Corp. would stop actively managing funds and making new investments.
The House and Senate majorities are deadlocked over next year's budget and a long-term plan to balance future budgets. The special session is scheduled to end on June 16, although lawmakers have until the end of the month to pass a budget if there's another special session.