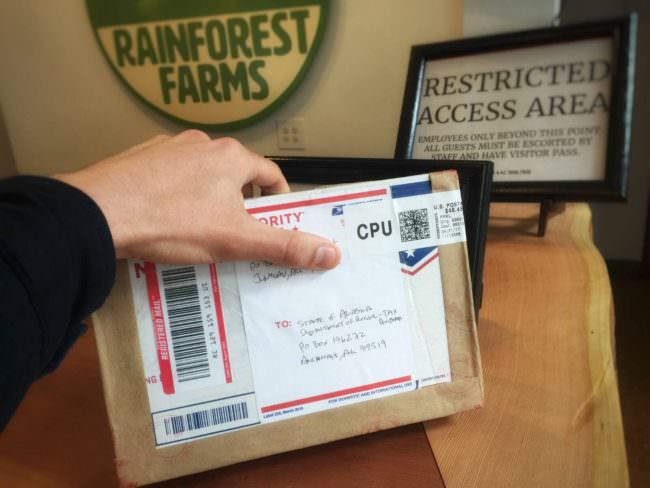 Alaska tax officials have set up a system to tax licensed marijuana businesses.
Due to Alaska's geography actually getting the revenue to the state isn't always easy.
Usually sending a payment is straightforward — mail a check, pay online. But take James Barrett. He and his brother own Rainforest Farms, a marijuana shop in downtown Juneau.
"We're able to do banking but we can't put any of our cash sales into that bank account," Barrett said.
Why not?
"Because it's drug money."
That's how the federal government views the proceeds from Juneau's first legal weed outlet.
None of the banks in Juneau will accept pot money, so his business can't write checks.
There's still cash.
That's why Alaska's revenue department set up a cash drop-off point in downtown Anchorage.
Yet for businesses off the road system — like Juneau — driving to Anchorage isn't an option. So the state set up a special post office box to mail cash to.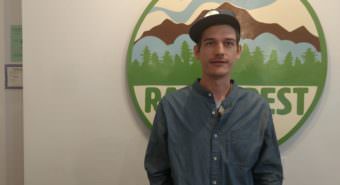 Alaska taxes marijuana bud at $50 an ounce and Rainforest Farms tax bill is often in the thousands of dollars.
In mid-April, Barrett dropped a brick of cash into the mail — with insurance of course.
"About an hour or so after I shipped my payment out," he recalled, "I got a phone call from the post office and they said, 'Come pick this up. We're not gonna send it.'"
Tacked to the rejected parcel was a print-out reminding him of federal law.
"Proceeds from marijuana sales are illegal to send through the mail, and that does include tax payments even though it's legal in the state of Alaska," said Jeremy Leder of the U.S. Postal Inspection Service in Seattle. "From my agency's perspective we have not seized any of these tax payments and we really have no plans to. It's just if you're going to use the United States mail, you'll have to abide by federal regulations and marijuana businesses in Alaska sort of have to know that."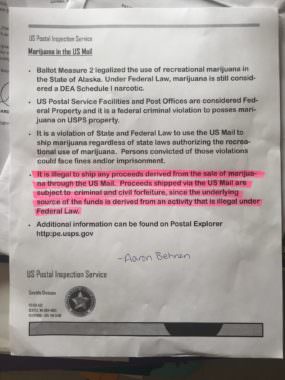 The feds throwing up roadblocks for state taxpayers isn't just exasperating for marijuana businesses.
"It's such a weird in-between world world we're in," State Tax Director Ken Alper said. "I mean, this is a licensed business these guys have spent hundreds of thousands of dollars and gone through a pretty intense regulatory process. But yet they are operating and they're prevented from doing just the normal things that a business is supposed to be able to do like use a bank or pay their taxes."
In the end Barrett bought a plane ticket to Anchorage to pay his taxes in person.
He admits there may be  alternatives — he could set up a shell company, hire a courier or invent some other work around.
But his point is he shouldn't have to.
"We want to do business like regular businesses do," Barrett said. "In America, we have a common currency for a reason just so that all these businesses can work together."
Guidance from the Department of Justice or an act of Congress is needed before the postal service can change its policy, Leder said.
"I think it can be kind of attributed to, you know, the states are moving a lot faster than the federal government when it comes to marijuana laws," he said by phone. "Until that changes the postal service and the inspection services will have to abide by those laws."
Alaska's geography means there really isn't any way in or out of roadless communities without triggering some sort of federal jurisdiction — even though it's not leaving the state.
That needs to be addressed, Alaska's tax chief says.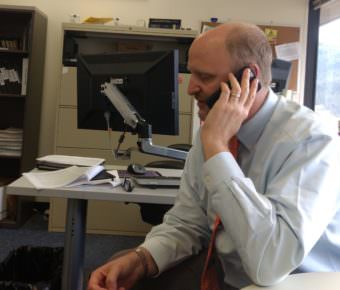 "The issue comes down to … we don't want a new rule," Alper said. "We want to interpret what's being shipped is something other than the proceeds of a drug transaction. In our view, it is tax money."
Clarity in Washington has been in short supply.
On one hand, Congress passed a $1 trillion spending bill last week that extends a rule barring the federal government from using funds to block state marijuana laws.
But in his signing statement, President Donald Trump said he reserves the right to ignore it.