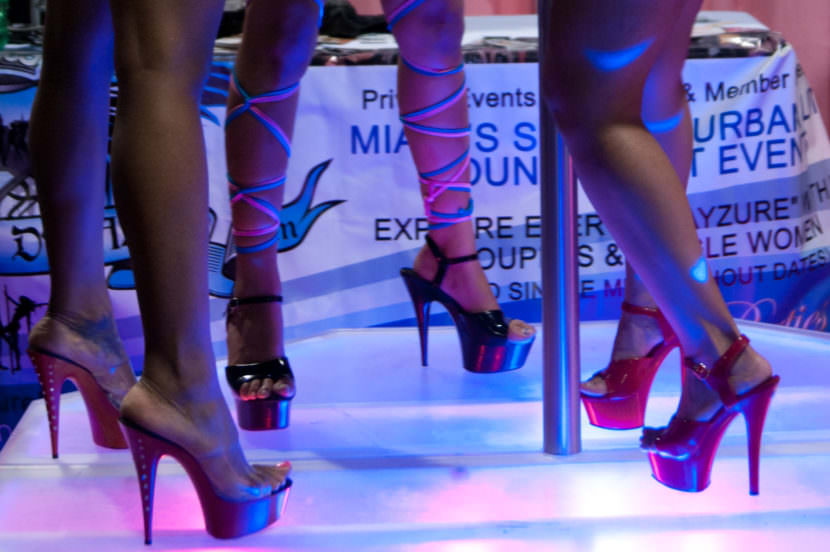 Ashwin Kiran was visiting Juneau in February when he noticed something was missing from the local entertainment scene.
A few weeks later, we brought him into the studio to chat.
"Why are there no strip clubs in Juneau?" he wondered aloud. 


Curious Juneau stars you and your questions. Every episode we help you find an answer. Catch up on past episodes, or ask your own question on the Curious Juneau page.
You can listen to the full podcast here:
His question came to him on the eve of Super Bowl Sunday.
"One of my traditions was my buddies and I, at least in Indianapolis, went and watched the Super Bowl at strip clubs," he explained. "Only because it was the only place we could actually sit down and focus on the game where there wouldn't be any other people."
"Were the strippers stripping while the game was going on?" I asked. I couldn't resist.
"Most of the time they came over and watched with us because we were the only ones there," he said. "It wasn't like we were paying for dances and watching the Super Bowl at the same time."
Full disclosure: Ashwin and I know each other.
We've actually been dating for two years, and I played a supporting role in his Curious Juneau question. Back in February, when we were figuring out where to watch the Super Bowl in Juneau, and I joked that we could watch it in a strip club as an "homage" to Ashwin's days as a single man.
But, we couldn't find a strip club!
We took some time to speculate, drum up leads, and, of course, do a Google search.
Nothing. At least, nothing that would give us a straight answer. So, we started with a theory of mine.
"I think there could be something in statute that prohibits strip clubs," I said. 
I called the state Department of Labor and asked them to explain any and all regulations around strip clubs in Alaska.
Turns out, there aren't any. They said it's a local issue.
So I marched over to city hall to get the real story. They sent me to the clerk's office, which sent me to the permitting office.
That's where I met Allison Eddins, who works at the Juneau Planning Department. She didn't have an immediate answer but said she would get back to me.
A few days later, she left me a voicemail.
"Legally the city is not allowed to restrict strip clubs. We can dictate where they go, but the city can't say no adult entertainment," she explained. "Um, and it turns out that Juneau does have a sometimes-strip club, which is at The Viking bar downtown."
A sometimes-strip club? I had to investigate.
I went to The Viking on a Saturday about 11:30 at night. The place hadn't transformed into a full-blown strip club, but rather a club with some strippers.
One of those strippers was Rachael Byrd, who goes by "Lucy" when she's on stage. She runs a company that brings strip shows to The Viking and a few other bars in town.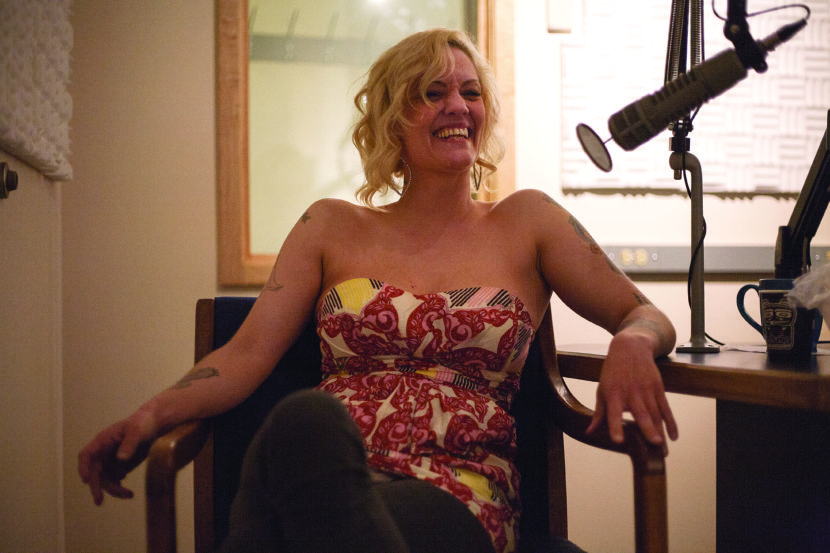 I asked her how often she does this.
"You know I think it's roughly once every few months or so," she said. "A few times they've come down from Anchorage and other places they've come from is Texas, and California, Colorado, and also Florida."
Rachael is quite a history buff. In fact, her interest in adult entertainment stems in part from reading about the history of sex work in Alaska — everything from burlesque to prostitution.
"I spent like the last day and a half doing archival searches on interesting historical factors that probably gave Juneau its leaning," she told me as we sat down for an interview.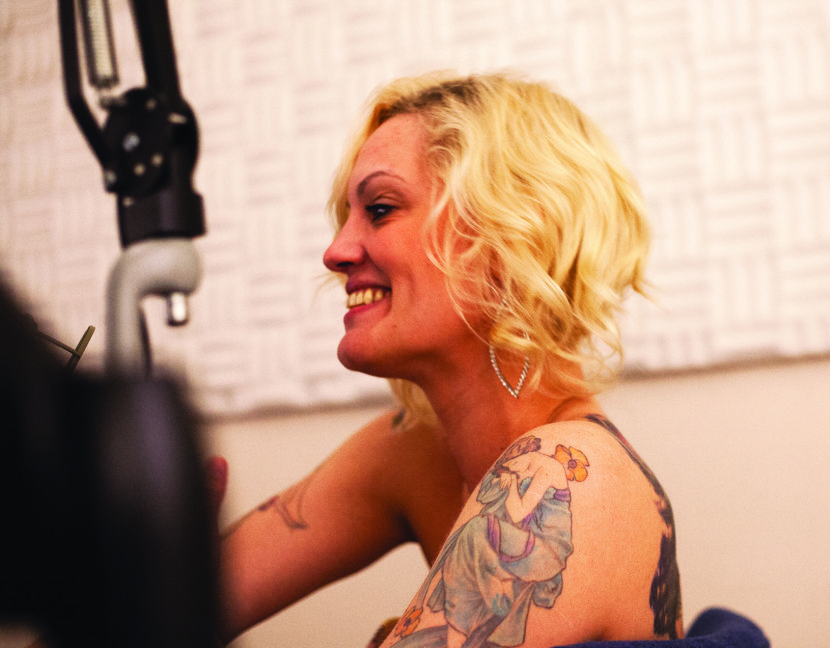 She unzipped her bag and pulled out a piece of paper that had been scribbled on. It was a list of historical events she wanted to discuss. We got right to it.
"There's temperance, of course," she said. 
Temperance and the criminalization of prostitution were part of the early progressive movement, a widespread effort to reform society that lasted from the 1890s to the 1920s in most parts of the country. But prostitution didn't go down without a fight in Juneau.
"There's that red-light district in the 1955-1956 era where something happened in downtown Juneau where that was closed off."
While other states outlawed prostitution in the early 1900s, it remained legal in Alaska until the mid-'50s. The U.S. government ordered it to stop in 1954.
The string of brothels on South Franklin Street, known as "The Line," closed down. But the industry continued for two years until a scandal erupted.
Public officials had been quietly condoning the industry due to the immense political power of saloon and brothel owners.
Now, neither Rachael nor I am a historian, and stripping is not the same as prostitution, but we agreed that this not-so-distant history has probably shaped Juneau's attitudes toward strip clubs to some degree.
"It's possible that they slowed the growth of it … is what I would say best fits," she said.
I asked her, "If you had to give an explanation, would you have one for why you think there aren't any strip clubs right now in Juneau?"
"I think it's a possibility that business owners are scared to have that association because it seems like there's some possibility they could have negative reception," she said. 
This was something I heard from others as well.
I spoke with the owner of the Viking, as well as a few other bar owners downtown.
None wanted to go on the record, but they all alluded to the same thing: they thought that doing it out in the open would draw criticism and possibly damage their reputations.
They also said the social backlash could result in regulations. The industry enjoys some of the most lenient rules in the country.
But, it wasn't just them. Almost every person I spoke with for this story hinted at the social consequences in one way or another.
So it's possible that the brand of progressivism that led to Juneau's reform is still alive and well today. But, apparently, so is the spirit of Juneau's red light district.