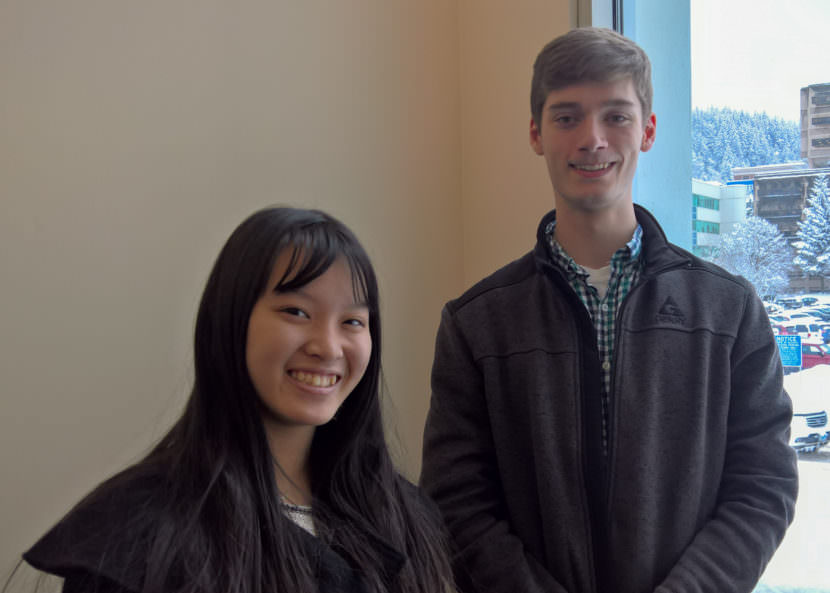 About 250 high school students from around Alaska are descending on Thunder Mountain High School for a student government conference.
The Alaska Association of Student Governments spring conference begins Monday and runs until Wednesday.
It's kind of nerdy, but the high school participants can come away with a lot of knowhow and new experiences during the three days of workshops, field trips, parliamentary debates and social outings. There's even time set aside for meeting with the governor and state legislators.
"I think the first time I went, I didn't really know what it was about," said Kathy Tran, Thunder Mountain High School all-student vice president. "It was just something that piqued my curiosity. I wasn't really super-passionate about government or anything, it was just one of those things that interested me. So I went, and to see all these kids so passionate about policies and government and talking about topics that, you know, aren't talked about in the high school setting, that aren't taught. These aren't — this isn't something you can teach in the classroom, this is something you really need to experience."
This will be the junior's third AASG conference.
Past AASG resolutions have supported the Alaska Legislature's anti-smoking bills, the inclusion of certain school sports and activities, the omission of "under God" from the Pledge of Allegiance, and even how grade-point averages are calculated.
This year, one of their keynote speakers is the national field director of an organization called Sandy Hook Promise. It sprung up after the 2012 mass shooting at Sandy Hook Elementary School in Newtown, Connecticut, and has a mission of preventing gun-related deaths.
So yeah, there'a some controversial stuff at these conferences.
"We actually really want to invite the public to come in, like, see the process of AASG, and really what it's about," Tran said. "We recommend going to the general assemblies, that's where the executive board facilitates a meeting where students come and they, like, go and debate the resolutions that are brought up during the conference. And so to see them using parliamentary procedures, and like, discuss these really big issues or really small issues, I think it would be awesome for the public to come and view."
There's about seven hours of general assembly time scheduled over the three days.
Justin Sleppy is a senior at Thunder Mountain, who's on that executive board that Tran mentioned. He's been keeping busy planning the conference, and thinks the general assemblies on the second day are where a lot of the debate will be.
I asked him about the tone of the debate, if we'd hear the high school equivalent of "alternative facts," or outbursts like U.S. Rep. Joe Wilson yelling, "You lie!" during President Barack Obama's 2009 address to a joint session of Congress.
Or would it be more orderly and based on merit?
"I guess we'll have to wait and see. Because it all depends on the delegates. So when they get here, we'll see what they bring and how it affects everything around us," Sleppy said.
Noncommittal. Open-ended. Spoken like a true politician.