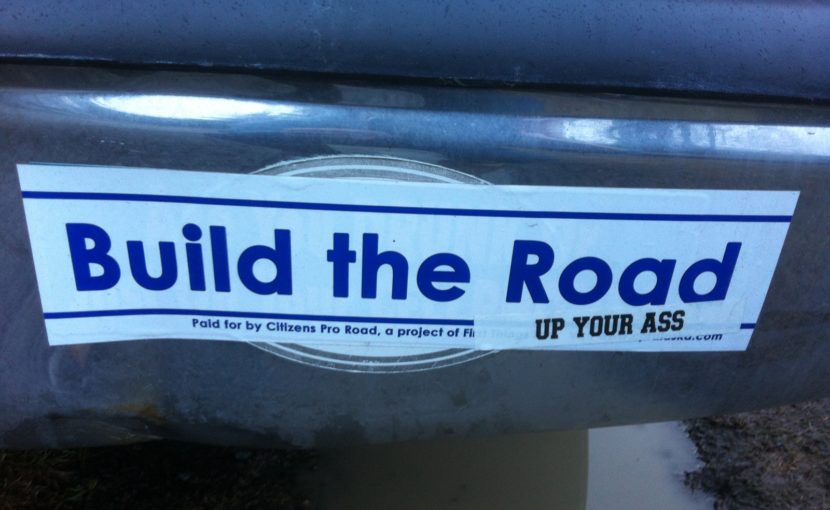 During Monday's Juneau Assembly meeting, Deputy Mayor Jerry Nankervis shared this photo he took of his vehicle, saying it had been vandalized last month during the Assembly's debate over a resolution supporting the Juneau Access Project.
He had city staff project it on a screen.
"I was parked downtown for this. I had my Assembly parking permit in the window of my vehicle and this is what I found on my vehicle when I left," Nankervis told fellow Assembly members. "As you can see, I had a sticker and I got a sticker that was modified. I'm not sure who felt it was appropriate to vandalize my vehicle, but the vandalism was consistent with the tone set at the meeting."
The former police captain said he was disappointed by the act and suspects critics of the proposed road. He said it reminded him of vandalism that appeared to be politically motivated during last year's U.S. presidential campaign.
He summed up, "We should be able to politely and civilly agree to disagree at times."