Update | 6:48 p.m.
A Bartlett Regional Hospital spokesperson says the five people taken to the hospital from the car accident are all in stable condition.
Community Relations Director Katie Bausler said there were two minors and three adults admitted. All were evaluated in the emergency room.
Original story | 6:21 p.m.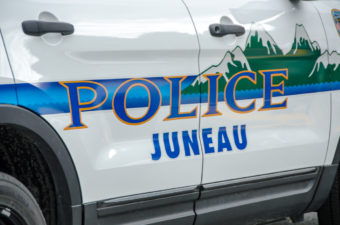 The intersection of Egan Drive near Fred Meyer was closed Friday evening after five people were injured in a four-vehicle accident.
Lt. David Campbell with Juneau Police Department said the accident was reported at about 4:15 p.m., but he didn't know what caused it.
Campbell warned that traffic was slow and backed up. Inbound and outbound lanes were disrupted and diverted while emergency personnel worked the scene.
Campbell didn't know the extent of the victim's injuries.
As of 6:15 p.m., inbound lanes were flowing. Inbound access to Glacier Highway at Fred Meyer remained closed. Outbound lanes were diverted at Sunny Point up to Fred Meyer.