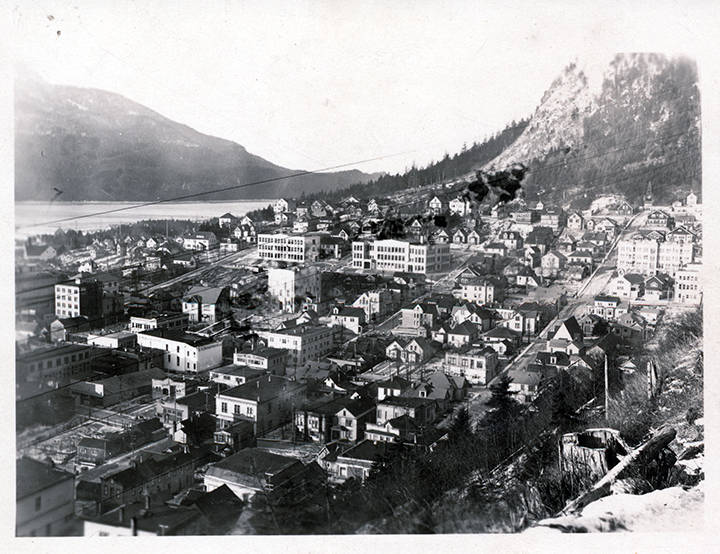 Juneau's Lands and Resources Manager Greg Chaney said before technology made life in Juneau more feasible, transportation-wise it wasn't a very nice place to live.
He was one of four city officials who shed some light on how Juneau became the city it is today during a presentation at the Juneau-Douglas City Museum last Thursday. The building was packed with 79 residents eager to hear how Juneau became Juneau.
Chaney said things started looking up with the use of steamships.
"That happened to correspond with when gold was discovered in Juneau in the 1880s," Chaney said. "We became a great place to have the state capital because Sitka was on the outer coast and they used sail boats to get there. Sail boats are not very good on the Inside Passage, but steamships aren't very good on the outside coast."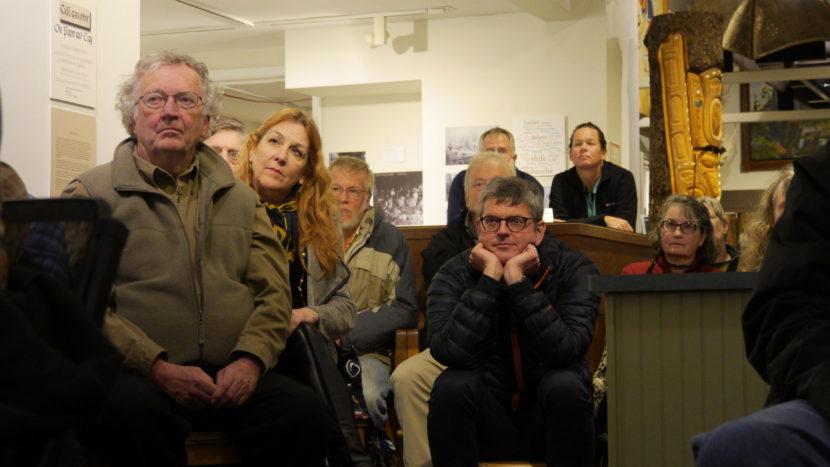 Like many other cities, Chaney said cars were a huge factor in evolving the town's layout.
"So our communities were laid out close together and they were all walkable, and then over time we added more and more cars to the town, and the community spread out to the Mendenhall Valley for example," Chaney said.
If cars hadn't taken off in Juneau, Chaney said people probably would've kept building homes along the hillsides which were close to their jobs in the mines. That would've made the town more compact and city services, such as water and sewer access, would've been cheaper.
"It may (have been) a bit easier, but I don't know about finding places on mountainsides to live," Chaney joked.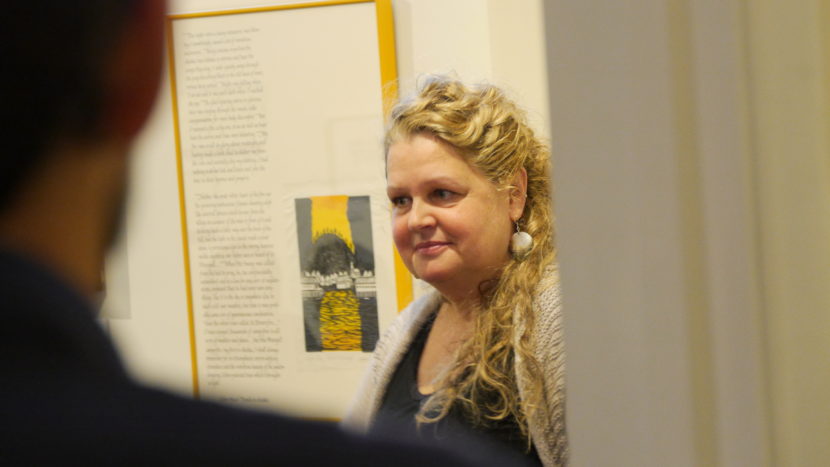 Patty Wahto, the manager of Juneau International Airport, and the deputy manager Marc Cheatham built on Chaney's point about technology by explaining how the airport shaped Juneau's growth.
"The mining, the mail, war … there are so many things that developed," Wahto said.
She said the airport has been huge for Juneau because flying is one of only two options for getting in or out of town. She said aviation used to link parts of town that didn't have a road connecting them, like Auke Bay and downtown.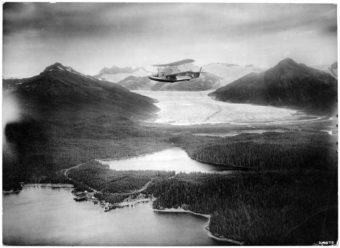 "I think … there are other things that were developed around aviation and aviation developed around it, so it's a symbiotic relationship that the city had with the airport," she said.
Wahto said Juneau's first airfield was built in 1935 and in 1979 the airport became an international airport.
Juneau's City Manager, Rorie Watt ended the evening by explaining how industry and geology influenced the decisions that created modern day Juneau.
He said, "Well if you think about Juneau, we're a small town on the side of the mountain and we're always questing after flat land and the AJ Mine had low-quality ore, which means there's a lot of rock left over."
Miners dug up the low-quality ore and dumped it into tidewater near downtown Juneau to make flat land so the town could be expanded, Watt said.
"Men pulled the non-quartz rocks off and we filled large areas in 1910 to 1945 roughly," he said. "The original shoreline was about in the middle of Franklin Street, Front Street, hugged Telephone Hill, hugged Willoughby, back along the ANB Hall. Lots of what we see downtown today was tidelands back in the day."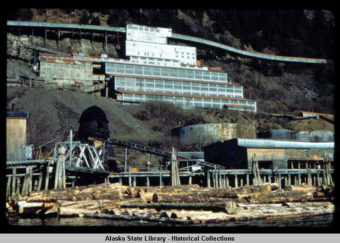 Watt said he thinks a lot about the individual decisions that shaped Juneau's economy and community. He said Juneau went from a frontier town to a mining company town, to a government town, to a tourist town.
"Now I think we're a tourist town, and a government town, and a fishing town," he said. "We're a bit more diversified. I think it's good to take the long view and think about small decisions that can deflect your path."
Watt believes remembering Juneau's history can help determine the next step in the city's development.
Chaney and Wahto encourage anyone with more information about how the past influenced present-day Juneau to come forward and share what they've learned.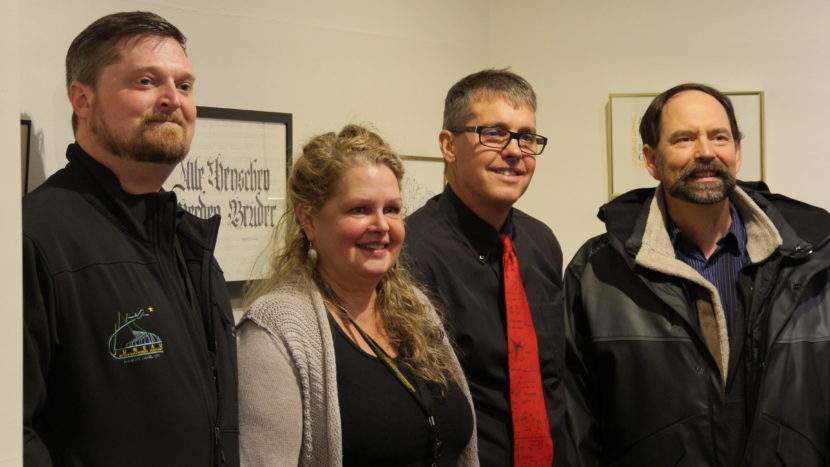 Correction: A caption on a crowd photo misidentified one of the people pictured. The man with his hands on his chin is not City Manager Rorie Watt.