Gov. Bill Walker announced Tuesday that Juneau private attorney Kirsten Swanson will be the new Juneau District Court judge.
Ten people had applied to replace Judge Keith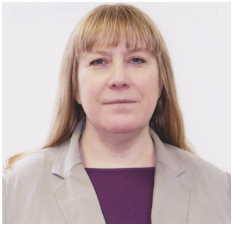 Levy, who's retiring at the end of October.
The district court's jurisdiction includes municipal ordinances, misdemeanor crimes, underage alcohol and tobacco violations, and civil cases when less than $100,000 is at stake.
According to Swanson's application materials, she is a former U.S. Army captain and judge advocate general officer.
She's lived in Juneau for 17 years and practiced law for 20. She said she's gone to trial 60 times.
Her legal website says she specializes in fish and game violations, federal Lacey Act cases, and federal conspiracy and military cases.
Swanson could not be reached for comment, but in her application, she wrote she's a big supporter of the therapeutic and mental health courts, which offer treatment-based alternatives to incarceration.
"Many people who appear in District Court are chronic alcoholics, drug addicted, mentally ill and homeless," she wrote. "These populations have additional issues that are difficult for the court to address. I am open to looking at possible new ways to address some of these issues."
In addition to her private practice, she's worked in the state Public Defender's Office and in the Department of Law on natural resources cases.
While she was in law school, she worked in an Oregon correctional facility booking prisoners.
In a news release, Gov. Walker said Swanson's vast experience as a public and private lawyer will serve Southeast Alaska well.
District court judges in Juneau earn salary of $165,852.