For the first half of 2016, seniors have claimed sales tax exemptions at one-third of the levels claimed for the same period in 2015.
The Juneau Assembly restricted the senior tax break last year in an effort to save the city a projected $1 million. But at least one newly elected assembly member thinks the reform should be revisited.
A large part of Norton Gregory and Mary Becker's successful assembly campaigns focused on bringing the full senior sales tax exemption back.
Beth Weldon, who ran unopposed, also supported the push after speaking to people on the campaign trail.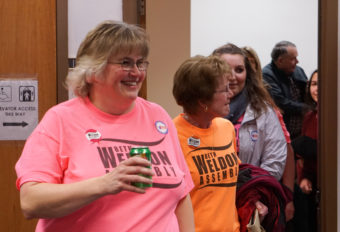 She says the assembly should take up the issue again. She thinks the city's initial projection might be off.
"Well, I think we need to revisit the prediction myself first, because one of the ways they paid for the deficit  —  because there was $400,000 extra in sales tax (revenue) that they didn't predict," Weldon said. "So, I think we need to relook at the prediction before we can have a decision."
But city finance officials say their savings projection is still on track. They'll have the exact numbers early next year.
Weldon says the city should look to other revenue sources, like the marijuana tax. But she couldn't name anything specific beyond that.
The old Juneau Assembly restricted the senior sales tax break to essential items like food and heating fuel. It took effect at the beginning of the year.
Arnold Liebelt ran against incumbent Mary Becker for the District 1 seat.
Liebelt said that even though he didn't win, he's proud of the race he ran.
If there's one thing he doesn't want to see happen on the assembly — it's bringing back the full senior sales tax break.
"I just think that would be such a big step backwards," Liebelt said. "That should've been done, put to rest and not brought up again. And my opponent just kept bringing it up again and again, and I don't know how they can do that knowing we had a $4.8 million shortfall this year."
When the assembly voted to restrict the senior sales tax last year, Mary Becker voted against it.
She could not be reached for comment.
Norton Gregory also campaigned on the senior sales tax exemption, criticizing his opponent Kate Troll for voting in favor of the restrictions.
But now he says he'll need to take a closer look before voting.
"You know, I didn't really have an opportunity to dig into the numbers…Now the rubber's going to have to meet the road," Gregory said, "and we're going to have to sit down and dig into those things because it is a community issue."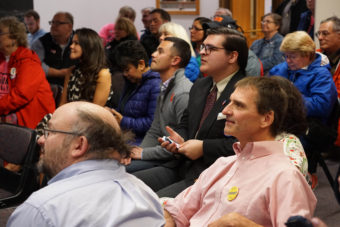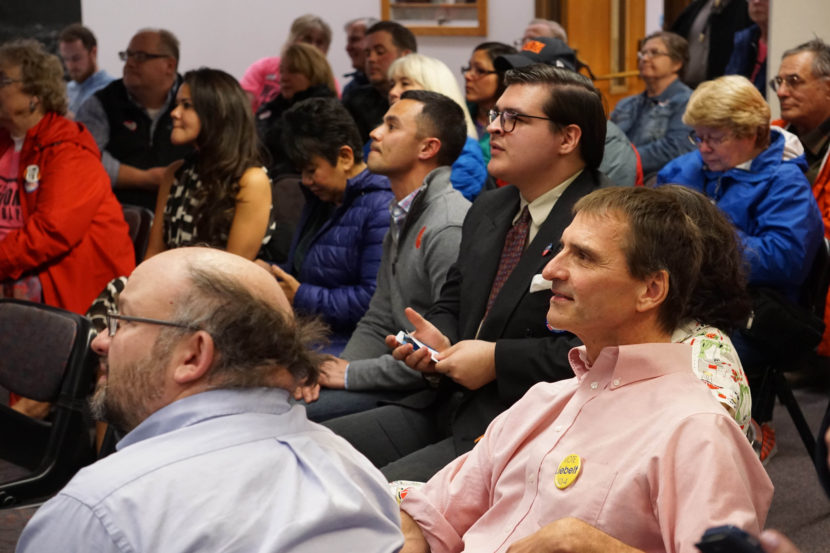 Gregory said on the surface, he would vote yes. But he couldn't be specific about how to make up for the budget hit.
"That's something I can't answer directly right now with a specific answer," Gregory said. "I need to sit down and look through the city budget and understand all aspects of that budget and how that will affect our community and government. … But of course I'd like to talk to the mayor and the other assembly members who fully understand the issue, and I think that's something the community can expect from me."
He said he'd like to look into the senior sales tax rebate program, an opt-in program for lower-income seniors that completely exempts them.
During his campaign for mayor, Ken Koelsch also opposed scaling back the senior sales tax.
Koelsch did not return multiple requests for comment on the issue.
City Manager Rorie Watt said it's important to understand how much the city's demographics have changed.
"From 1980 to present, the senior population has increased over 400 percent," Watt said, "and during that same period, the school age population in the community has gone up about 30 percent."
He said as the senior population continues to grow, the program would cost the city more money.
"I think, like everything the assembly does, there are pros and cons, and it's a policy question and a financial question," he said.
From January through June of this year, residents have claimed senior tax exemptions on more than $9 million of sales, the city's finance department says. That's about a third of what it was in the same time frame last year.