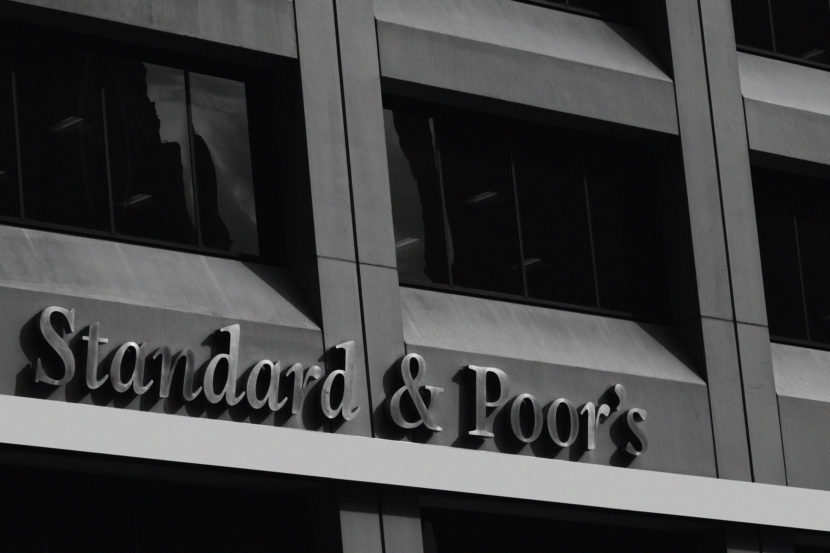 Standard & Poor's announced Friday it expects to lower Alaska's credit ratings if the state government sells bonds to pay for public-worker pensions.
Gov. Bill Walker's administration plans to sell up to $3.3 billion in these bonds. An analyst for the credit rating agency said the bond sale would sharply increase the state's debt burden. It also would lower the state's capacity to issue debt in the future. And the bond sale adds to the risk to the state's budget if investment returns are lower than the cost of the bonds.
Traders use credit ratings to assess risk. Lower ratings generally translate into the state paying more to bond holders.
The three credit rating agencies differ in their response to the state's plans. Moody's and Fitch rated the pension obligation bonds themselves one notch below the state's overall rating, which it didn't change.
State Revenue Commissioner Randall Hoffbeck said the state plans to move forward with its plan to approach potential bond purchasers.
"We're going to see how the market responds," Hoffbeck said. "And then based on what kind of market response we get and the, you know, S&P statement that they're going to downgrade us, we'll make an ultimate decision. We'll weigh the pros and cons and decide whether to go forward or not."
S&P did point out that the state benefits from having budget reserves that are two and a half times its annual budget. And it has the potential to close its budget gap by drawing on Permanent Fund earnings, according to a statement from analyst Gabriel Petek.
The state is obligated to pay public workers $6 billion more in future pensions than it has in assets. Lawmakers – including Wasilla Republican Sen. Mike Dunleavy – have said the bond sale is too risky.
But Hoffbeck has said the bond sale could be the best way to close the pension funding gap.
"We're going to have two, I think, good responses from the rating agencies, one not-so-good response," he said.
Hoffbeck has said that the state could close the sales the week of Oct. 31.