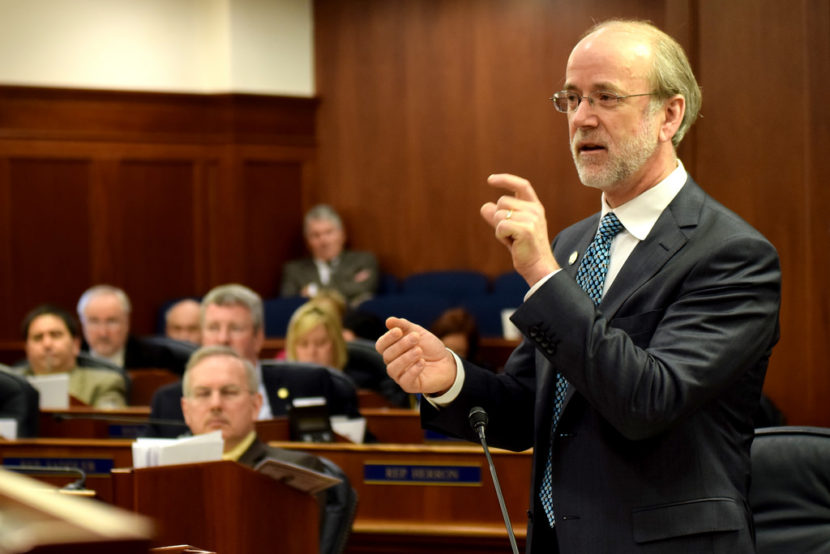 Gov. Bill Walker has appointed Hollis French to the Alaska Oil and Gas Conservation Commission, or AOGCC. French, a Democrat from Anchorage, served in the Alaska Senate for 12 years. Now he'll oversee regulation of the state's oil and gas industry.
The third seat on the AOGCC is designated to a member of the public who is familiar with oil and gas. French says some of his legislative colleagues may be unaware of his background.
"I started my oil and gas career washing pots and pans on an oil rig in Cook Inlet, and the company that ran that platform, Shell, decided to train me to be an operator," French said.
That's the person who runs the turbines, pumps and compressors after the oil comes out of the ground. French also worked on the North Slope. In all, he says he spent 18 years working in the industry.
Previously, Gov. Walker appointed Michael Gallagher to the commission. But Gallagher wasn't confirmed by the legislature. And come January, French will also need enough legislative support to keep his seat.
But French says he's not worried about his appointment seeming political.
"Really, I have gratitude towards the industry," French said. "I used my oil industry days off to get an undergraduate degree. I used my oil industry earnings to go away to law school, and so I think that they'll see we have a lot in common."
French starts his new job as an AOGCC commissioner on Monday.