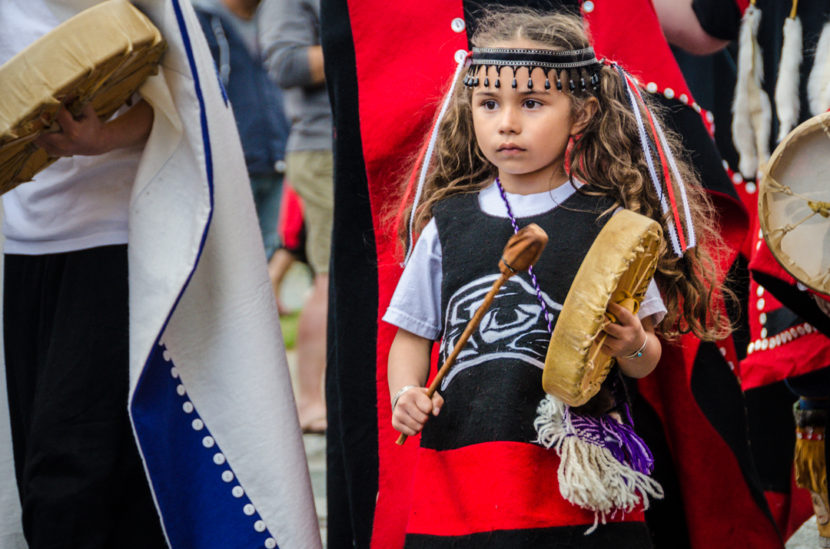 This year, in addition to Celebration's core goal to engage Native youth, organizers in Juneau are promoting the convergence of multiple generations and cultures.
Every other year several thousand people travel to the state capital for Celebration, a four day event meant to renew appreciation for the Tlingit, Haida and Tsimshian cultures of Southeast Alaska.
The event is rooted in a desire to pass Southeast Alaska Native culture on to future generations.
Rosita Worl, president of the Sealaska Heritage Institute, said Celebration started with a group of elders who didn't want their culture to be forgotten by their children.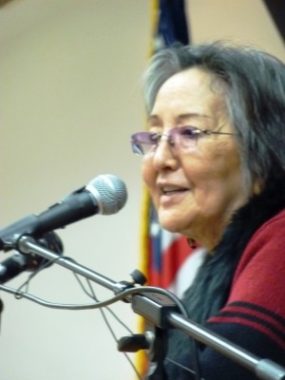 "They were so wise in knowing that our children were learning our culture in a very different way, not in a traditional clan house around the fire. They were learning it in schools," Worl said.
Worl said the elders' desire to adapt led to the start of Sealaska Heritage Institute and the institute, alongside community elders, held Juneau's very first Celebration in 1982. The event is a party but Worl said it also teaches important lessons, for example:
"Songs are owned by clans. So we're teaching about our Tlingit property law. We had a legal system that was very well developed and songs are like property. We own intellectual property. Even though you might be seeing singing and dancing, there's a lot more that's going on that's being taught," Worl said.
Worl said crests, like the designs on blankets, are also owned by clans. She said the crests, songs and stories teach lessons on Native history.
This year Celebration organizers are renewing their efforts to pass on that history to Native youth. There will be an art exhibit made specifically for young people and, Worl said, Celebration goers will see traditional Native clothes integrated into modern fashion.
"We don't want our youth to think that our culture is a static culture (and) that it doesn't change," Worl said.
Worl is also excited for what she calls a promotion of "cross cultural diversity." The Juneau Symphony will perform for the event and Worl recently found herself asking:
"'How many Tlingits do you know like Irish music?'" And somebody (said), 'I do,'" Worl said.
An Irish group from Australia is scheduled to play throughout Celebration. Worl said sharing the event with everyone is an especially important part of the experience.
"I want our people to not only see the diversity within Alaska but also within the world," Worl said.
Worl also hopes to share Celebration with all sectors of the Juneau community and Southeast Alaska.
Live television coverage of Celebration on 360 North and 360north.org begins at 6 p.m. Wednesday. Celebration coverage continues from 9 a.m. to 10 p.m. through Saturday. For more Celebration news coverage, go to ktoo.org/celebration.