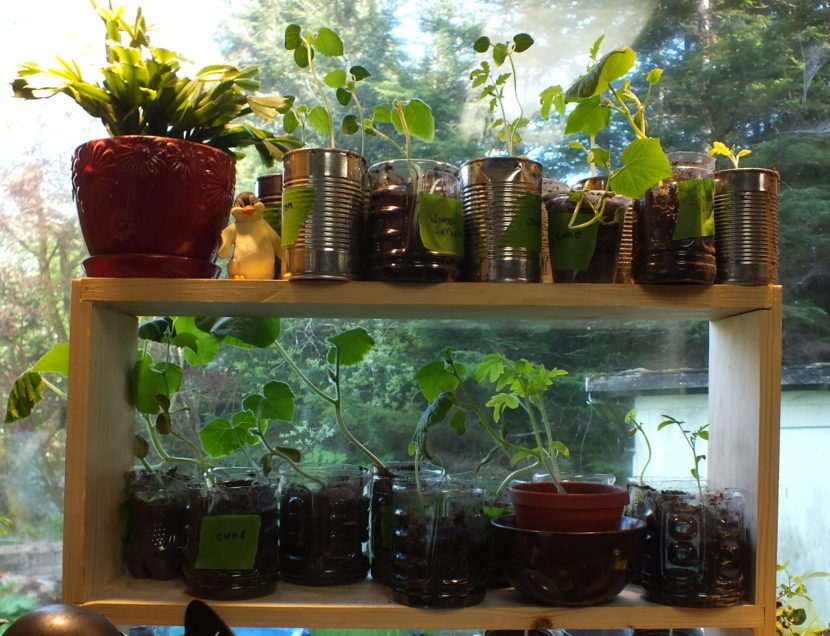 Master gardener Ed Buyarski has a few useful tips for planting in our greenhouse and garden beds this weekend.
In the greenhouse, Buyarski suggests gently covering or shielding young plants with Reemay garden fabric to moderate temperature and light, and prevent overheating or sunburn during the current sunny weather.
"Yesterday, the low temperature was 40 degrees and the high was 96 in the greenhouse," Buyarski said. "That's quite the change from a fairly moderate 65 to 75 in the house."
For your planting beds outside of the greenhouse, Buyarski recommends using clear plastic sheeting to cover the soil and warm it up before planting seeds or your starts.
"One warm sunny day like we're having will warm up the soil tremendously if you haven't gotten it warmed up yet," Buyarski said. The top 5 inches of soil, which is covered with clear plastic, could be as warm as 80 degrees by the end of the day.
If you continue to use the clear plastic after planting, then make sure there is enough clearance and airflow for the seedlings. Mix in some compost before you plant, use a little diluted fertilizer afterward, and don't forget to water to keep the soil from drying out.