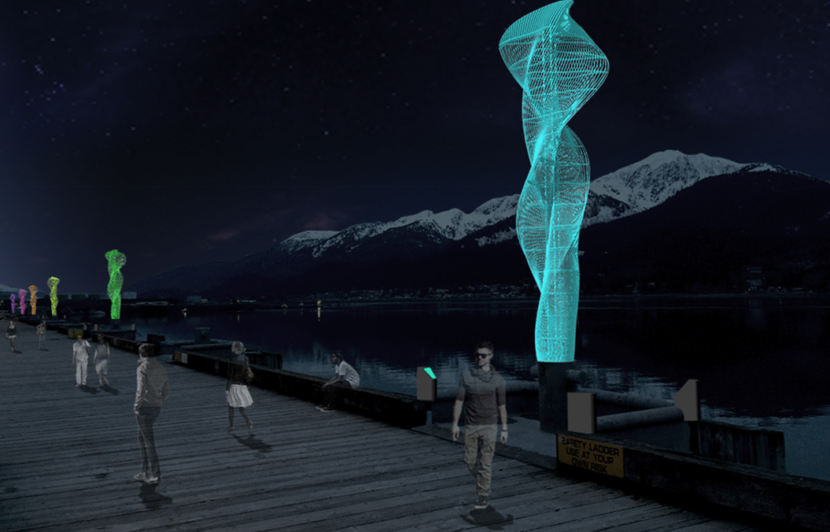 The first cruise ship of the season arrives in Juneau on Saturday. And next week, large ships will be able to use a new, floating dock.
They're called Panamax ships because they're the biggest thing that can fit through the Panama Canal.
The nearly $54 million project is paid for by marine passenger fees. In the past, some Panamax ships have had to anchor offshore and tender passengers over in small boats. Carl Uchytil , the port director for Juneau Docks and Harbors, said this deters tourists from leaving the ship.
"And so we really want that ability for the vessels to tie up at our float, walk ashore, go on excursions, go to shops and frequent the restaurants," Uchytil said.
Now more passengers will be able to walk down a ramp to the wharf. Uchytil said he's seen an uptick in Panamax ships with the popularity of Alaska's cruise industry.
Phase 2 of the project is slated to be completed next May.
"Then in Southeast Alaska you'll have the three major cruise ship ports: Skagway, Juneau and Ketchikan, all capable of accommodating four Panamax-sized cruise ships," Uchytil said.
The status quo has been three in Juneau.
A $500,000 light-up art installation is also in the plans. It features several abstract columns along the waterfront. It was designed by a Los Angeles artist, inspired by whale flukes and the span of eagle wings.
Uchytil expects the art to go in sometime in the late summer of 2017.