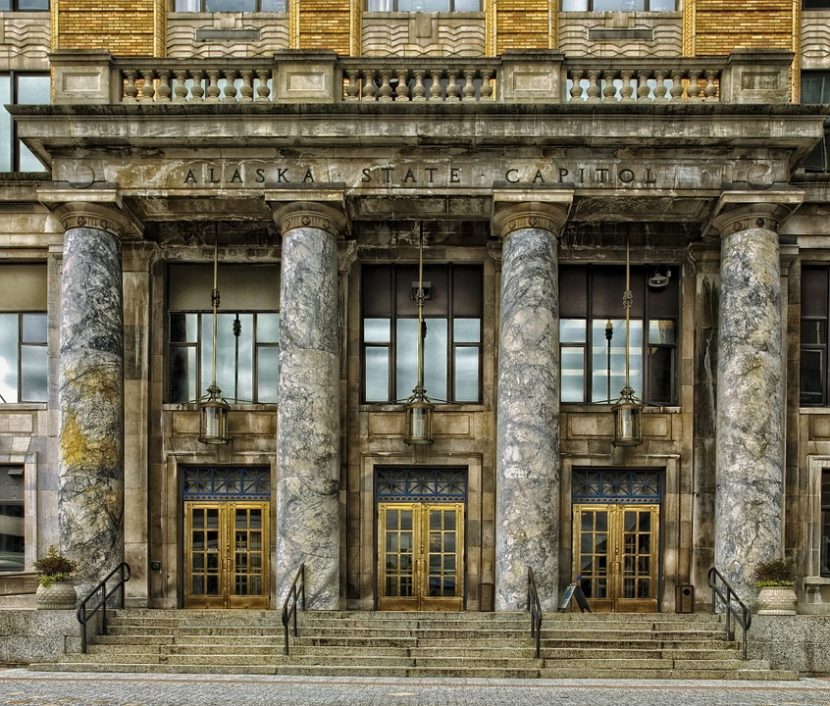 Alaska's larger cities could see a drop in state funding as Community Revenue Sharing is scaled down. Anchorage takes the biggest hit. Juneau could lose over a million dollars in the next few years. Meanwhile, some rural communities could receive more. But as legislators squabble about how to fill the state's budget void, the uncertainty has some municipalities wondering if they'll be fine, or have to close entirely.
Back in 1999, Alaska's policy makers believed the state had enough oil wealth to share with local governments. And for about 17 years there was.
Under its Community Revenue Sharing program, the state paid some municipalities millions of dollars. It was prorated based on population. Some cities used it to pay for the necessities, like emergency services and plowing roads in the winter. In smaller places, it sometimes helped fund an entire city's' operations.
Now, legislators have given it a new name: Community Assistance. And with it, some changes.
"The difference is the formula is different and it's half of what it was before," said Kathie Wasserman, the executive director of the Alaska Municipal League.
The legislature passed SB 210 this month, and it's waiting on the governor's approval. It establishes a formula to manage the dwindling funds. Small communities will receive the same amount — if not more. Big cities receive less. The total pot of money to be doled out yearly would be no more $30 million.
"Senate Bill 196 which says, 'OK,  here's where we get the $30 million and put it into the revenue sharing, that has not passed," Wasserman said. "So we have a funding amount and a formula, but we don't have the money."
Left as is, the Community Assistance fund would stop paying out by the year 2020. That's according to the Community Revenue Sharing office.
Wasserman says that would be a huge blow to cities in rural Alaska — where it can be up to 85 percent of the operating budget.
"You know, what do you do? Should you put the key to the city hall in an envelope now? And have it ready to mail to somebody? It's just difficult to run anything well when you can't plan," Wasserman said.
In the immediate future, larger cities must deal with less. In fiscal year 2018, Anchorage could see an $11 million reduction in Community Assistance. In Juneau, it would be about a $1 million reduction.
Bob Bartholomew, Juneau's finance director, said the capital city relies on numerous funding sources from the state.
"And so, we know it's coming and we're just trying to, number one, get advanced notice and, two, try to understand, over the next couple of years —  it'd be nice to know what is the size of the overall reduction?" Bartholomew said.
Historically, Juneau has used the funds to help pay for police patrols and emergency services. It uses it to pay out local grants. Permanent supportive housing for the city's at-risk homeless is being built with a portion of the money. Bartholomew thinks Juneau's diverse economy will help the city pull through.
But if the funding doesn't come back, Kathie Wasserman says that could be the end of some small city offices.
"It will certainly change the look of Alaska, and I don't know if the legislature has really thought that out," Wasserman said.