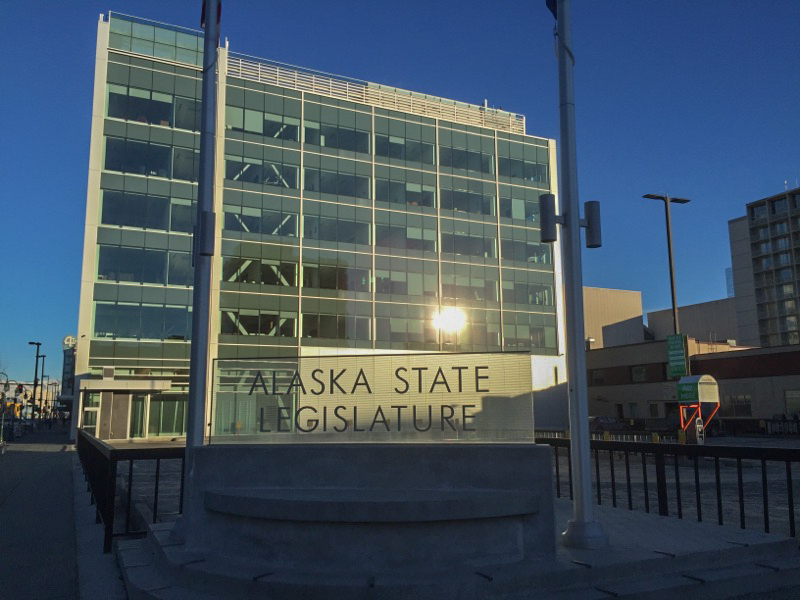 The state government would buy the downtown Anchorage Legislative Information Office for $32.5 million under a recommendation the Legislative Council made Thursday.
It's not a done deal. The council's offer is about $1.5 million dollars less that what the building's owners, operating as 716 West Fourth Avenue, LLC, have said they would accept.
Council Chairman Sen. Gary Stevens, R-Kodiak, said the offer is similar to the cost to move the office to the state-owned Atwood Building.
"The council said $32.5 million is the fair price, and we won't go any higher than that, so it's really now in the owner's hands and he has to make that decision," Stevens said of co-owner Mark Pfeffer. "Either he accepts that price or he doesn't."
The council voted 13-1 for the recommendation after meeting privately for two hours. The recommended price is the midpoint of two estimates that consulting group Navigant prepared for the state. Big Lake Republican Rep. Mark Neuman was the only no vote.
Pfeffer said the building cost nearly $37 million. He said the owners have accommodated the state's requests.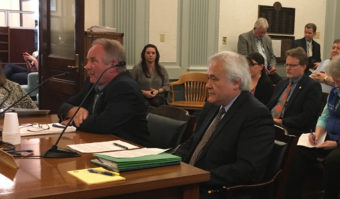 "Every time we have those requests, we try to solve the problem. And so far, we think we have every time," he said. "If we can help achieve savings, we're willing to do it."
The owners recently turned down an offer similar to the council's recommendation. But ownership representative Amy Slinker said they're glad the council came to a decision.
Slinker said in a statement: "Now we have something to talk about. We are going to analyze it and get back to them soon."
A Superior Court judge recently ruled the state lease for the building illegal, because the state didn't open it up to competitive bidding.
Under the lease terms, the state would have paid twice as much for the LIO over the next 20 years as it would for the Atwood Building space.
Stevens said if the owners don't accept the recommended offer, the state would move to Atwood. But he said buying the LIO would save the cost of moving — and it would end the litigation.
"This could wind up as very long, long litigation," Stevens said. "And they're to appeal the decision of the Superior Court, and that could really wind up being quite costly for all of us."
The state will pay through July based on the terms of the invalidated lease.