A bill to revise oil and gas tax credits from the House Resources Committee includes only a fraction of the savings Gov. Bill Walker proposed.
The Department of Revenue estimates the committee's version of House Bill 247 would save the state roughly $160 million over the next three years. That compares with $1.175 billion dollars in savings under Walker's proposal.
The committee rejected a series of amendments Tuesday that would have raised costs for oil and gas companies.
For example, Homer Republican Rep. Paul Seaton proposed cutting the share of losses that North Shore producers can receive. The Net Operating Loss tax credits would have fallen from 35 to 25 percent.
Anchorage Democratic Rep. Andy Josephson supported the amendment, which was defeated 3-6.
"The credit system we've devised is not sustainable in this economic climate and this would be a way to rein it in," Josephson said.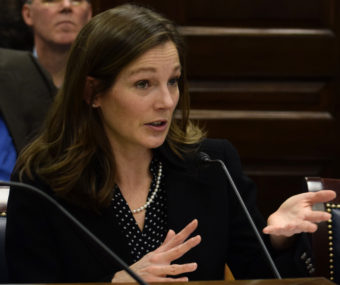 But Rena Delbridge said the credits help smaller and newer companies operate on the North Slope. She's an aide to Anchorage Republican Rep. Mike Hawker who worked on the bill.
"The Net Operating Loss credit … can also be thought of as a part of the fundamental tax calculation, in the sense that the state wants you to keep spending money, even if you are losing money, because that spend is potentially that future production," Delbridge said.
Walker's plan would prevent companies from using past losses to reduce their taxes below the minimum, like they can now. It also would raise that minimum tax from 4 to 5 percent.
The House Resources bill drops those provisions and scales back Walker's proposal to cut tax credits.
Both plans are offset by at least $1 billion in tax credits that have already been promised to oil and gas companies.
The debate over the bill is happening the same week the state forecast that for the first time it will pay out more in oil and gas tax credits next year than it will receive in royalty revenue.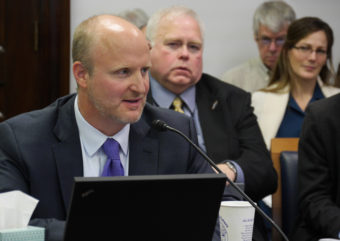 Despite the gulf between Walker's proposal and the committee bill, Tax Division Director Ken Alper credits the Resources Committee with its work over more than 20 hearings on the bill.
"It was a respectful process," he said. "It was informative. They fixed a number of the technical issues that were in our original bill, and that makes things easier going forward. And even if we disagree with where they went on some of the larger dollar-value changes, we're going to continue the conversation."
The bill must go through more steps before it reaches Walker's desk. Next up is the House Finance Committee.
And it will face scrutiny in the Senate Finance Committee. Last year, Soldotna Republican Sen. Peter Micciche was a member of a working group that recommended the state prevent companies from paying less than the 4 percent minimum.