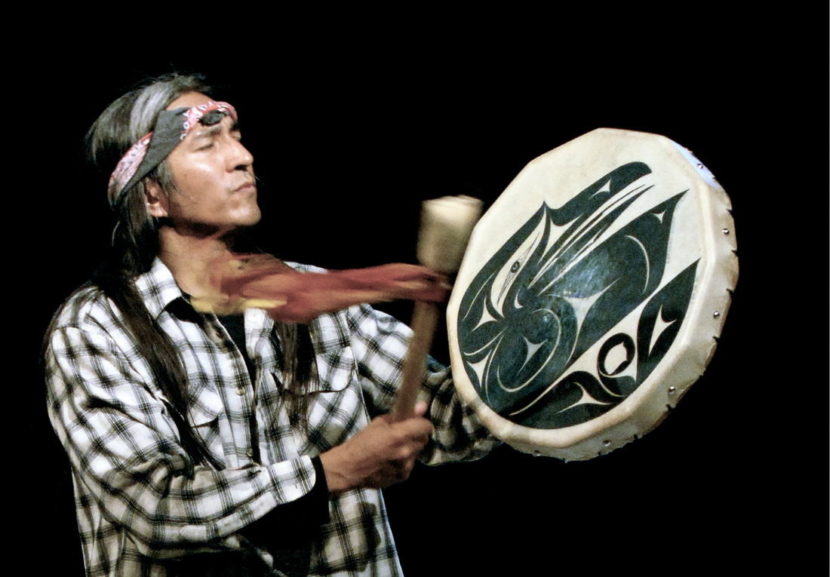 The Alaska Network on Domestic Violence and Sexual Assault helped organize the training, which was taught by Gene Tagaban, a Tacoma, Washington resident originally from Juneau.
Tagaban said the class is meant to help stop the cycles of violence that are prevalent in many Alaska communities.
"It's about teaching men to be mentors, and getting men involved to stop the violence, domestic abuse, the suicides, the hurts, the pain," he said. "For so many years, women have been at the forefront of this movement, of wellness, of health. And as men, we need to be standing right beside the women together, to stop the violence, to stop this epidemic that's going through Alaska."
Compass is part of the Alaska Men Choose Respect effort. Participants talked about how to start conversations and lead healthy lives, both in their own homes and in the community.
Tagaban said the group discussed several topics, including respect for self and others, communication and conflict resolution.
"Ultimately, what does it mean to become a man, but even higher than that: what does it mean to become a human being," he said. "… it's about learning how to express ourselves in that way and share our stories, tell our stories, learning about where our stories came from. And learning about even, not only our empowerment but the pains, the hurts, the trauma and healing from that. It is about healing. But it's about men working together to bring that healing together."
Throughout the gathering, participants shared their own stories and learned how to facilitate those sorts of discussions. After the training, Tagaban hopes they'll take what they've learned back out into the community, whether that's doing presentations in schools or living a good life and leading by example.
"And I hope that they'll go out and live a good life, a life of awareness, a life of empowerment, so that in their circles that they can influence those in a good way," he said. "And maybe some of them will use it to start making presentations, talking about these things, and starting the conversations… that they'll maybe go to schools and start talking about things, or just in the neighborhoods, in the stores that people would just see them living that powerful life that good life, and then passing it on in their own families, and teaching in their own families, or the schools."