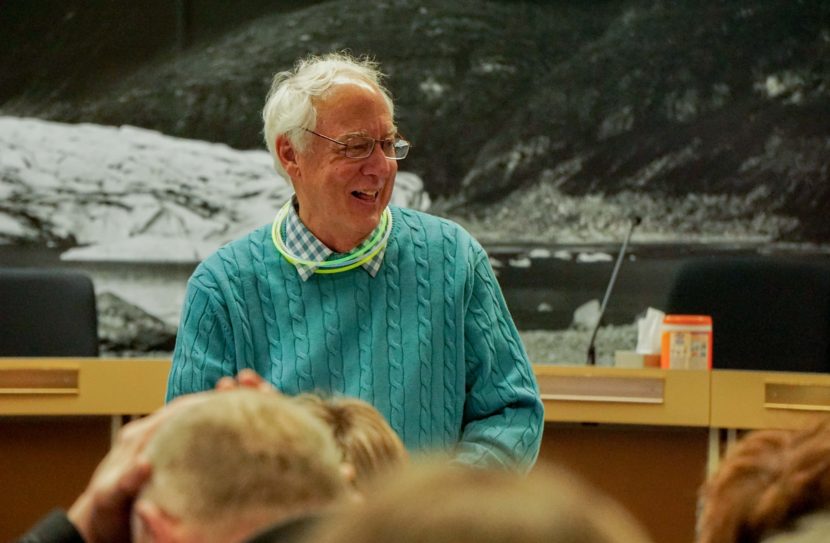 Ken Koelsch will be Juneau's new mayor.
Unofficial results from Tuesday's special election show Juneau voters backed Koelsch with 59 percent of the vote. Koelsch read from a prepared statement before addressing his supporters:
"Thank you, Juneau, for your confidence, your turnout, caring about our future. A learning experience to run for mayor. Thank you to my wife, our family, and all the contributors and volunteers who feel like family. Thank you to Karen Crane and her supporters. This has been a good race with people involved on both sides because they care deeply about Juneau. I feel positive about our future. My goal is to unite us as a community. I will work hard for you with honor and with integrity. We have our work cut out for us, so let's unite."
Koelsch is expected to be sworn in on April 4, after election results are certified.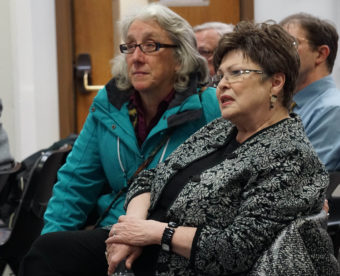 Karen Crane, who received 40 percent of the vote, was on the Juneau Assembly until she resigned earlier this year to run for mayor.
"Well, we ran a good campaign," she said. "I want to thank all my volunteers. I had a great team working with me. We had a very positive campaign – we stayed positive throughout. Lot of effort went into this. And I really appreciate all the help and support I've had, um, over the entire campaign."
As of election night, election officials reported 1,520 absentee ballots that are expected to be counted by Friday.
The election resolves a months-long game of musical chairs on the assembly. Assemblymember Mary Becker had been serving as mayor since Mayor Greg Fisk's death in November. She will return to her regular assembly seat.
That puts out Barbara Sheinberg, who was appointed to temporarily fill Mary Becker's seat pending this election.
In Juneau's form of government, the mayor is a largely ceremonial position. In assembly business, the mayor's vote carries that same weight as the other eight members. Municipal employees answer to the city manager, who answers to the assembly.
The mayor earns $2,500 a month. The term ends in October 2018.