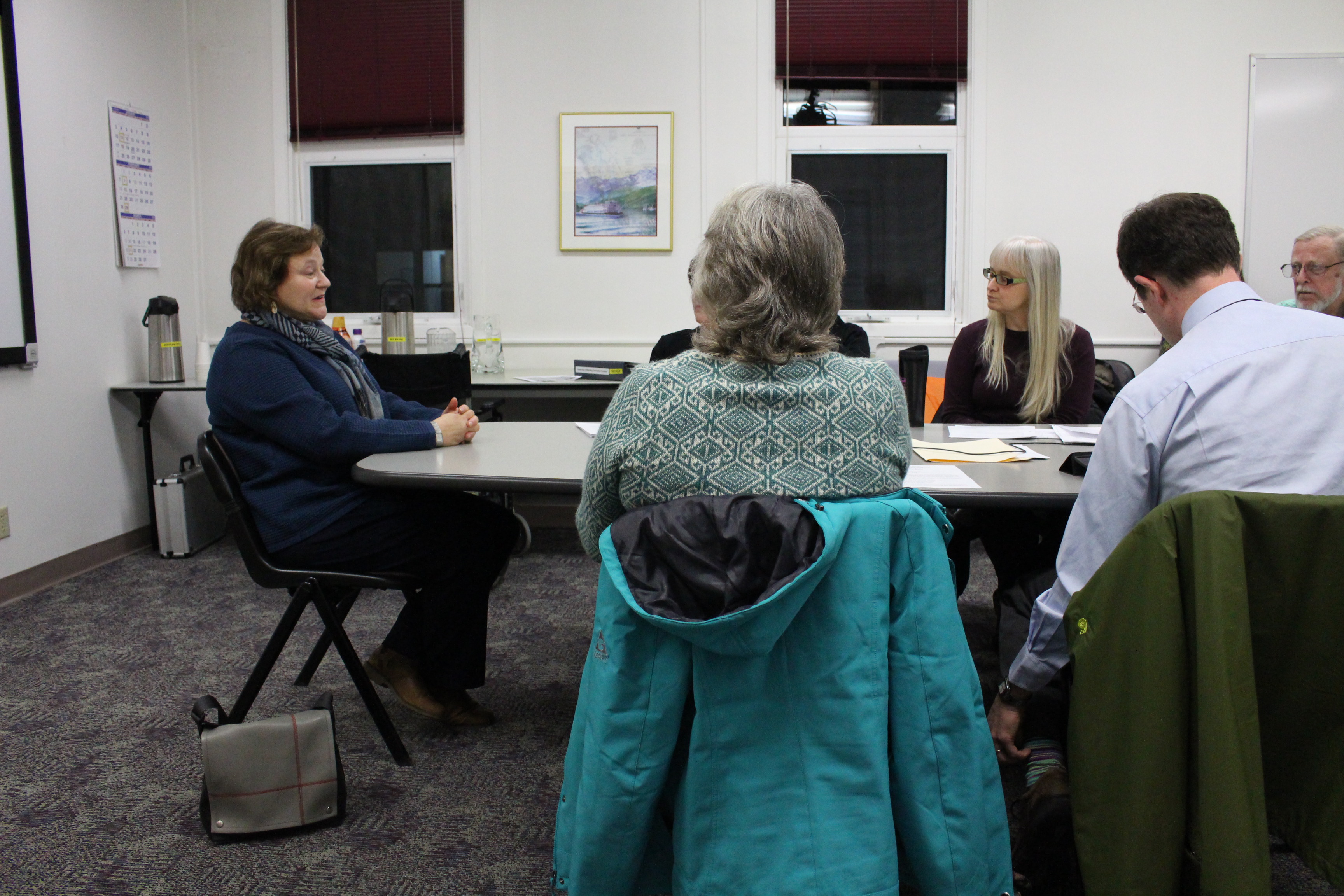 Update | Jan. 12, 2016 9:39 am 
The Juneau Assembly appointed Barbara Sheinberg to fill the vacant District 1 seat. She is the owner and principal of Sheinberg Associates, a community and strategic planning consulting business. Her firm worked with the McDowell Group recently to prepare the Juneau Economic Plan. She says she's also familiar with municipal budgets, including Juneau's, through her work forecasting revenues for local governments.
Sheinberg was on the Planning Commission for five years and currently sits on the city's Board of Equalization.
Original story | Jan. 11, 2016 7:48 pm 
The Juneau Assembly plans to announce Tuesday morning its pick to fill the vacant District 1 seat for two months.
In a meeting on Monday, assembly members interviewed Albert Clough, Douglas Mertz, Arnold Liebelt and Barbara Sheinberg. A fifth applicant, Cheryl Jebe, withdrew on Monday due to medical reasons.
Each person received 10 minutes to pitch why they would be the best fit. Assembly members asked about Juneau's biosolids issue and whether they would consider running for assembly again.
Only Liebelt and Sheinberg said possibly. Albert Clough and Douglas Mertz said no.
The District 1 seat belonged to the former deputy mayor, Mary Becker, who assumed Mayor Greg Fisk's position when he died in November.
Juneau voters will elect a new mayor on March 15, and Becker will return to her District 1 seat.