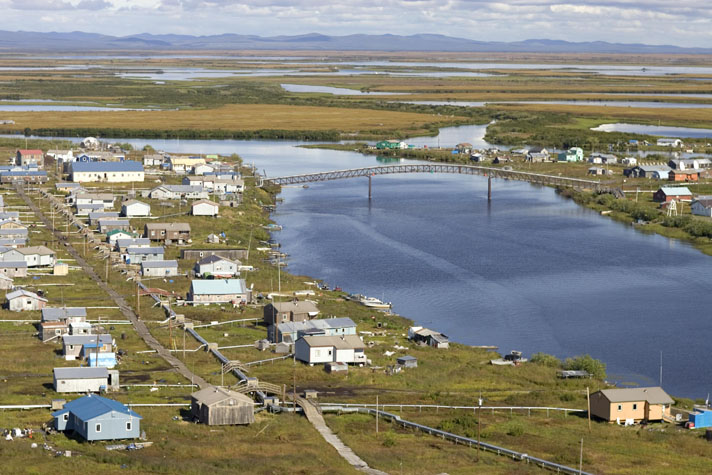 Legislators are looking to cut the state budget deeper than Gov. Bill Walker's proposal to reduce spending by $100 million.
But some lawmakers – especially those from rural areas — are raising concerns about where these cuts will fall.
More than five weeks into the legislative session, House finance subcommittees recommended the first cuts to the budget for the fiscal year that starts July 1.
They include $9.8 million in cuts to education programs, as well as cutting all $2.7 million in state funding for public broadcasting.
Rep. Daniel Ortiz, a Ketchikan independent, says eliminating the $2 million for a prekindergarten program is a mistake.
"It's about investing now so that you don't have higher costs later," Ortiz said. "And it just makes good economic sense to do this. Yeah, we get the $2 million reduction but, you know, it's going to be hard for anybody to chart the costs to the state later on down the road."
Other proposed cuts include eliminating state funding for rural schools and libraries to increase broadband internet access. As well as a state program to fund mentors for teachers, which is aimed at retaining new teachers in rural Alaska.
Wasilla Republican Rep. Lynn Gattis says none of the cuts are easy, but they're necessary. That's because the state has a $3.5 billion budget shortfall.
"There's nobody sitting here, and I suspect nobody in the audience, that's very comfortable with any of these cuts," Gattis said at an education subcommittee hearing. "Somebody said to me, 'You're making me make a choice: the right arm or the left arm. And the unfortunate part is — which arm do you write with — is where we're at in making these cuts."
Juneau Democratic Rep. Sam Kito says the state should be looking for new revenue, like Walker has proposed, before cutting programs that disproportionately benefit rural areas.
"The libraries in many of these communities become the focal point in trying to maintain connections with the outside world to try and engage students with technology," Kito said.
For Anchorage Republican Rep. Mike Hawker, the debated education cuts are a small fraction of the overall cuts that are needed to close the state's budget gap. He contends that the state expanded programs during oil boom years that it can no longer afford.
"The decisions that I want to see coming out of this Legislature are the difficult decisions to reduce our spending to a level that is sustainable," Hawker said. "To do that, there is no question that we are going to have to be reducing programs in areas across the state that are good, that are desirable that people want but that respectfully we just can't afford these days."
Nome Democratic Representative Neal Foster says he hopes, before the budget is completed, the effects of the cuts are geographically balanced.
"I agree that cuts have to be made," Foster said. "I'm sad to see that so many of these cuts are being made out of rural Alaskan programs. And so, I know it's the beginning of the process, so I'm hopeful."
Subcommittees are completing their work on the budget over the next week.