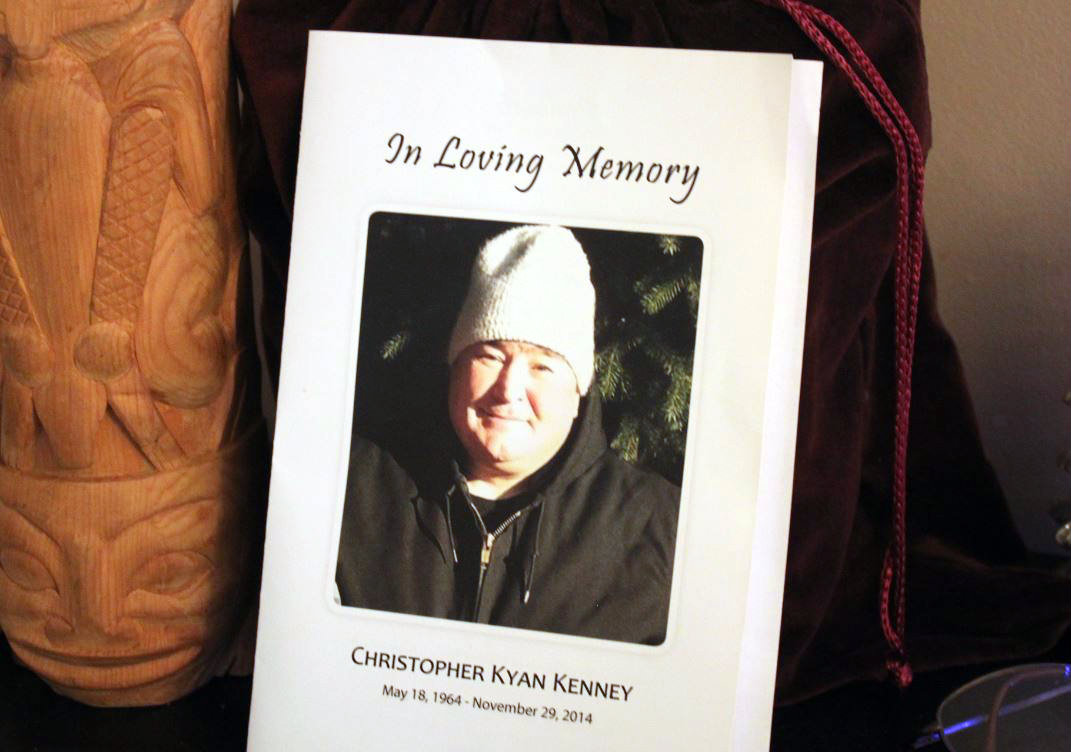 Juneau Police Chief Bryce Johnson says the department has arrested a suspect in the November 2014 stabbing death of Christopher Kenney.
Police have arrested 28-year-old Nora Edith Thomas, who was Kenney's live-in girlfriend in Juneau at the time of his death. She's accused of second degree murder.
According to a court document signed by JPD's Sgt. Dominic Branson, a detective interviewed Thomas on Wednesday and Thursday of this week in Wasilla and Palmer. She told the detective that after moving in with Kenney, he had raped her, and abused her physically and mentally. She told the detective they were arguing early on the morning of Nov. 29, 2014. That argument escalated to shoving. Then she grabbed a kitchen knife.
The court document continues,
"Thomas said that Kenny (sic) was about two feet away from her holding a chair in his hands to keep her from him but, she kept swinging the knife at him anyway. Thomas said she is not sure when Kenny suffered the wound to his wrist but, she realized she had stabbed him when she saw the wound on his chest."
She told the detective she did not intend to kill Kenney.
That account directly contradicts what she told first responders after she called 911 the morning of his death. At that time, police say Thomas told a 911 operator that he had slipped and fallen on a knife washing dishes. She claimed she was asleep and was awoken by Kenney's cries for help.
Thomas had moved north after Kenney's death. She was arrested with help from the Wasilla and Palmer police departments. She's being held at the Mat-Su Pretrial corrections facility on $250,000 bail.
The apparent lack of progress in the case over the last year was a sore spot for the victim's brother, Rob Kenney, who's been waiting for resolution before spreading his brother's ashes.