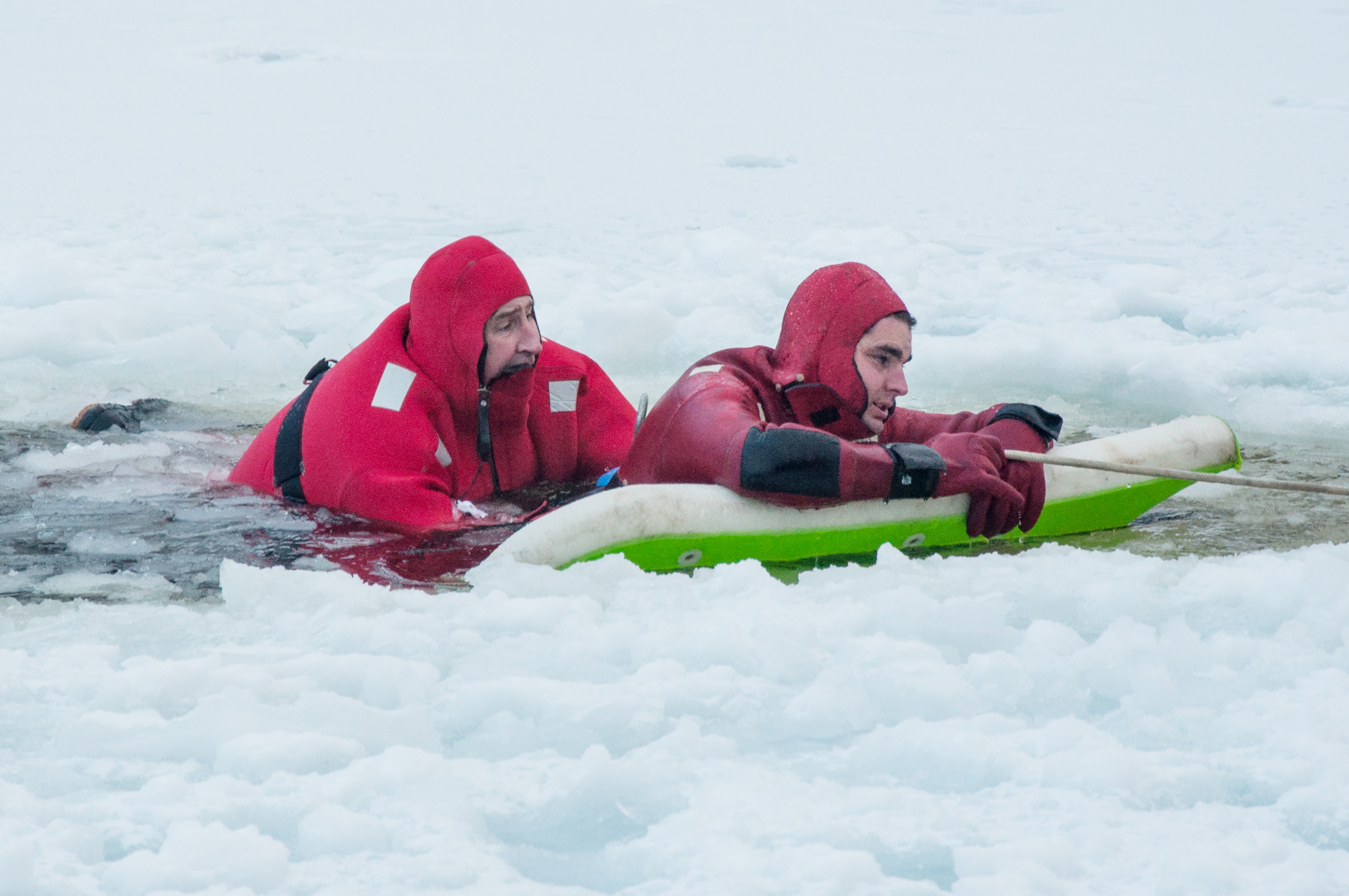 This weekend, guests to the Mendenhall Glacier Visitor Center can see a safety demonstration on ice.
Laurie Craig, a forest service naturalist, said people fall through Mendenhall Lake every weekend hiking near the glacier. Typically, the frigid water only comes up to their knees, but Craig said it's good to be prepared for the worst.
Members of Capital City Fire/Rescue will chainsaw a hole into a pond near the visitor center.
"And then they will get one of their suited up experts to go in as a victim and demonstrate how to get out," Craig said."This pond is 30 feet deep so they can't just stand up and walk out of it."
Craig said there will also be a demonstration on how to rescue a dog.
"They will not use a real dog. They will use a stuffed dog," Craig said. "One of the reasons that's important is often it's the pets that go through the ice. And the owners rush out to save them and they go in as well."
The visitor center didn't have a demonstration last year. The ice wasn't firm enough, due to the warm temperature.
This year's ice safety training takes place at 1:30 Saturday afternoon at the Mendenhall Glacier Visitor Center.