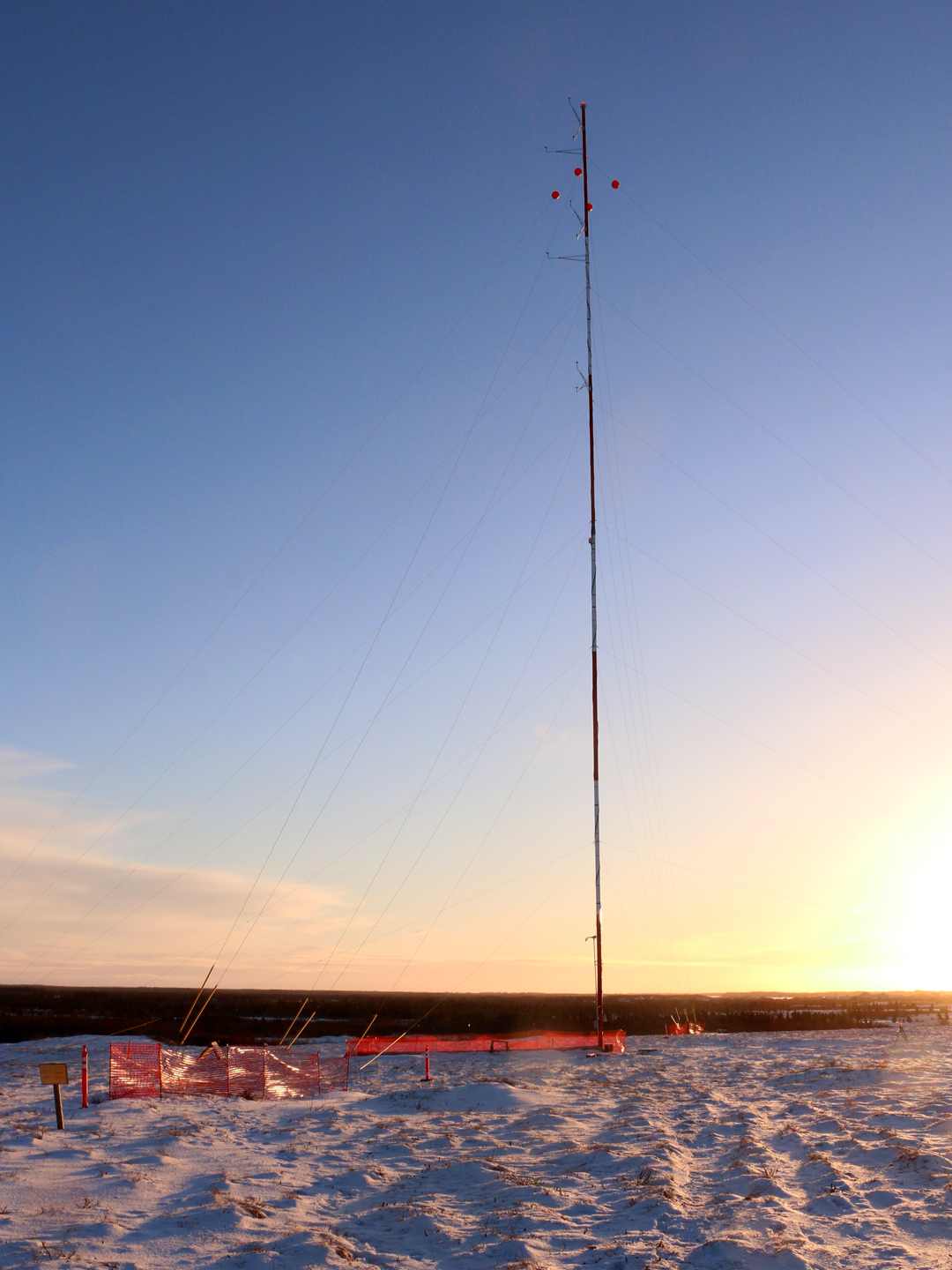 Energy officials hope two newly constructed towers in Bethel will pave the way to reducing the city's multimillion gallon dependence on diesel fuel. The Alaska Village Electric Cooperative, or AVEC, raised the towers to collect atmospheric data for future wind turbines.
Steve Gilbert manages AVEC's energy projects and said one turbine could replace over 200,000 gallons of diesel fuel per year, lowering electric costs in Bethel.
"That's money that stays in the community," Gilbert said. "In other words, we don't have to use that to buy fuel to generate the electricity."
Gilbert said Bethel's electric grid consumes 2.5 million gallons of diesel annually. The turbines would reduce that amount, but the number of turbines AVEC would install is still undecided. What Gilbert can say is Bethel is AVEC's largest customer and the turbines would be the largest ever used by the company.
"We may start out with a single turbine. We might be able to put in two or three," Gilbert said.
The towers are temporary and should stand about three years until turbines are installed.
AVEC is a nonprofit utility company serving 56 villages across rural Alaska. Gilbert says AVEC operates more wind turbines than any electric utility in the state with 34 turbines in 12 communities.