In Alaska, the number of fluent Haida speakers has dwindled down into the single digits. It's been called an endangered language. But in Juneau, one group is trying to change that. Haida Language Learners is using YouTube, Snapchat and Instagram to reach a wider audience.
Emily Rose Edenshaw-Chafin shows me her phone. She's been using a flashcard app to practice Haida. It's totally customizable. She can create the cards and share them with teachers and friends. On one of the cards is a picture of a horse grazing in a field, and it's broken down into cuts of meat — labeled Gyuudáan Ki'íi eehl Hl 'wáadaagang.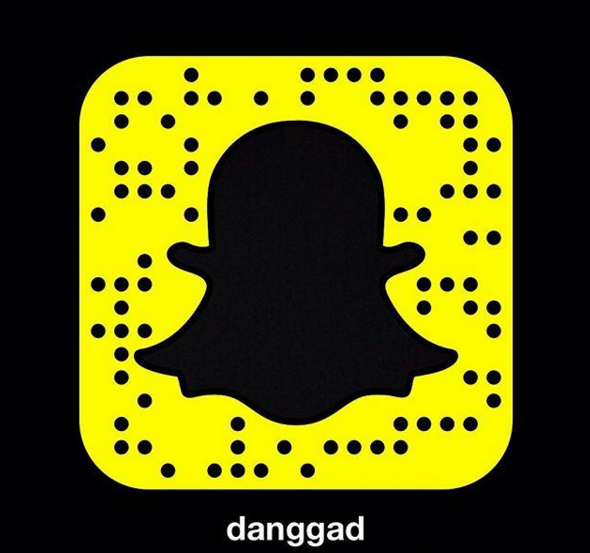 "And then the second one is a cartoon, the one in English that says 'I have horse meat for sale.' It's a picture of a horse head inside a burger," Edenshaw says.
Not a real horse head, part of a costume.
"For me, it makes it funny and it makes it more interesting," she says.
The Haida arrived in Southeast a few hundred years ago. Some left their ancestral home of Haida Gwaii, which is now part of Canada. They settled in villages on Prince of Wales Island. Edenshaw says the Haida language's grammar structure is similar to Spanish. And like Spanish, it can sound like a foreign language.
"And being Native you're disappointed that you don't know your own heritage and language. It's hard to work past that sometimes," she says.
Edenshaw has practiced Haida for over a decade. Her family moved to Hydaburg when she was a kid, and she started picking words up.
"You know, like thank you: Háw'aa. Hágwsdaa: hurry up. You hear that one a lot."
But she says it was hard to learn more complex phrases. In college, she was able to take a free class taught by a linguist.
"I really fell in love with the language. I wanted to write poetry in Haida. I wanted to dream in Haida, so I continued to practice with it."
She says part of that meant finding someone to speak Haida with, to use words and phrases that are relevant in conversation today. Edenshaw met Susie Lee Edwardson in Haida class.
In their YouTube video, a picture of Grumpy Cat flashes on the screen. You know, Grumpy cat. The feline celebrity meme. Edwardson repeats the word híndaa or "go away."
It has more than 200 views. Their YouTube Channel has about 145 subscribers, which may not seem like a lot. But remember, Alaska's fluent Haida speakers are in the single digits. Edwardson has only been studying it for about three years, and says she didn't grow up speaking the language. Her parents spoke a word here and there.
"It didn't really connect with me as it was a part of me," Edwardson says. "But when I got into college and I started learning the language with my family, it felt really good and it felt like you were going into a community that you were a part of all your life."
The number of fluent Haida speakers has been declining for the past 100 years. Many boarding schools run by the federal government and missionaries enforced strict bans on Native languages. Edwardson says it's a serious topic, but they're trying to make learning Haida fun. It's involved some compromise.
She took down one of their YouTube videos because some found it offensive. In that video, she says the Haida word for penis. OK, maybe they went a little farther and said "tiny penis." But Edwardson says they don't want to offend anyone.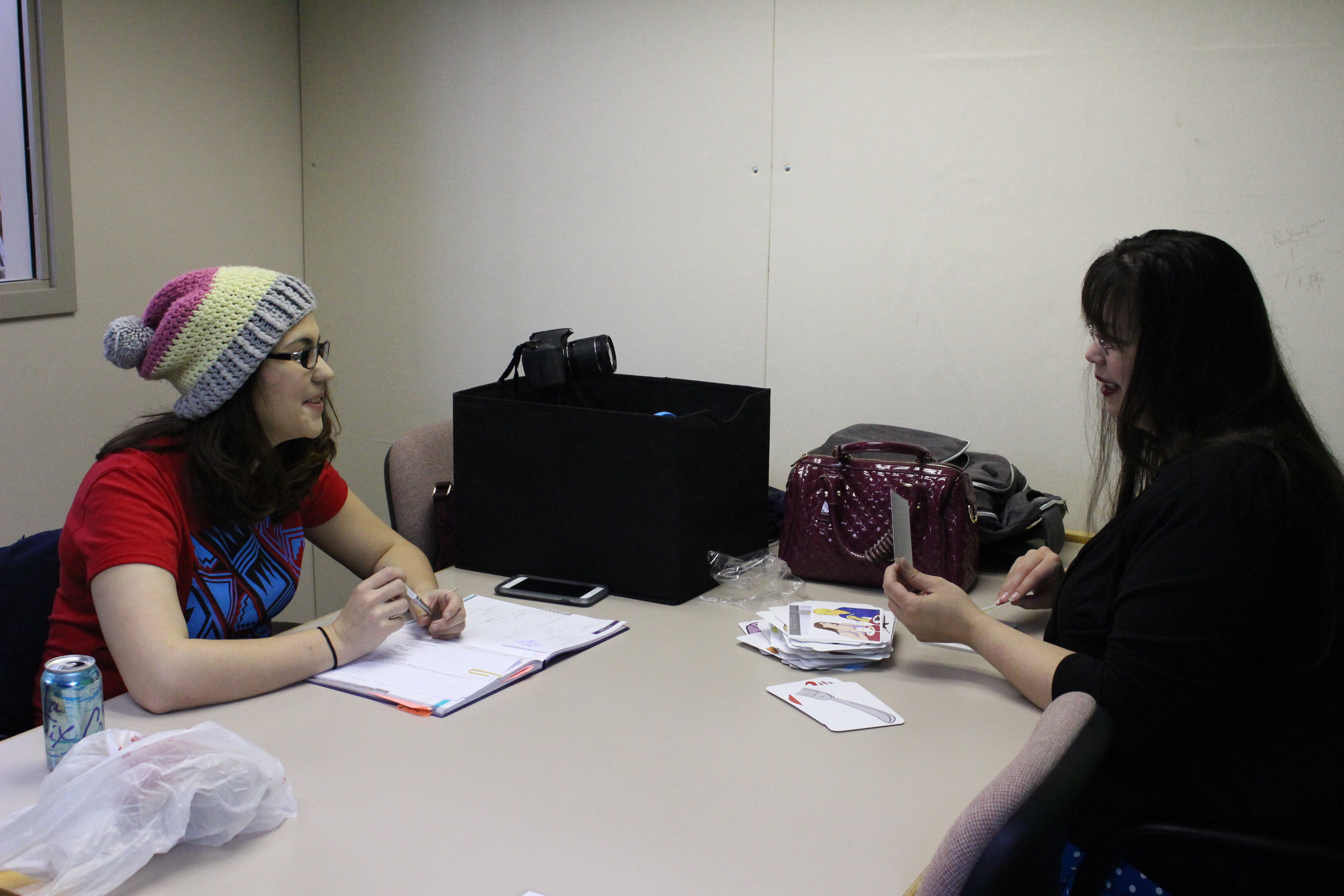 "Like the little radical in me is like, 'it's the language,'" Edwardson says. "But at the same time we want it to be accessible. And if families are going through the YouTube videos and there's something they don't want them to learn yet, I don't want them to stay away from the language."
Then there's also the issue of finding ways to express modern notions. But Edenshaw says that's totally doable.
"We ask the elders what would make this work. What can we do to translate this into Haida?" Edenshaw says. "So we'll all understand it and then we can use just Haida vocabulary and our thoughts and what we're doing nowadays."
The Haida phrase for computer literally means "the box that knows everything." A cellphone is a "purse phone" or "wallet phone." Spinach is "iron leaf."
And she says having the web to connect with others has been huge. Haida Language Learners has received messages from a teenage fan in New York. They've helped people in remote communities say goodbye to a loved one at a funeral in Haida.
Edenshaw recently quit her day job to focus on language revitalization full-time. She wants people to know Haida isn't dead.
"We can bring back the language. We can't bring back every single part of the culture but we can bring back the important parts that will make us feel whole and make us feel right in the world."
She hasn't dreamed in Haida yet. But she is writing poetry.
Correction: A previous version of this story said that Edwardson had been studying the language for about one year. She's actually been studying it for three years. We regret the error.