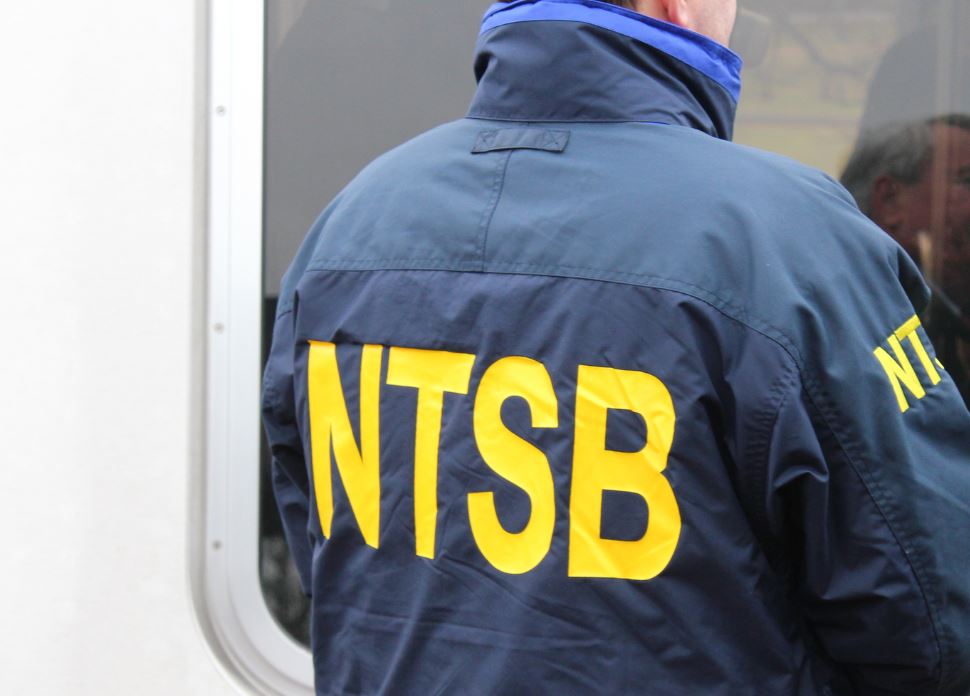 The National Transportation Safety Board released the preliminary report on last Wednesday's plane crash in Lynn Canal, which injured four Haines residents.
According to the NTSB report, after an uneventful flight from Haines to Juneau, pilot Mike Mackowiak walked around his Cessna 180 and didn't see anything unusual. He had filled the plane with 38 gallons of fuel and the gauges read around three quarters full. Mackowiak boarded the plane with his wife, Martha, son Nik and friend Victoria Hansen. They departed Juneau at about 1:13 p.m., headed back to Haines.
Mackowiak told the investigators that the trouble started about 30 minutes later. Just after passing Eagle Beach, Mackowiak looked at the fuel gauges. They were both on empty. He checked the circuit breakers and the engine continued to run normally, so Mackowiak took the plane to 2,500 feet. During the climb, he tapped on the fuel gauges and one of them jumped up to about a quarter of a tank. The report says Mackowiak was convinced there was an electrical malfunction and he continued the flight. But then, the engine lost power.
One of the passengers on the plane told the NTSB she felt a drop "similar to turbulence" and heard a change in the engine noise, then she heard the engine die.
Looking for a place to land, Mackowiak said the beaches were too rocky, so he went for the water close to shore. The plane hit the ocean and nosed over in the water, coming to rest upside down. The passenger interviewed by the NTSB said the group was able to get out of the aircraft and stand on the wing for a brief time before the plane sank. Then, they swam. Mackowiak said it took the group about 10 to 15 minutes to reach shore.
Last week, Mackowiak told Haines pastor Ron Horn that he and his wife Martha could not have survived the ordeal without teenage passengers Nik and Victoria.
It appears the victims had to wait about an hour for rescue once they reached shore. Another pilot flying in the area had heard a mayday call from Mackowiak stating his engine had failed near Eldred Rock and he was attempting to land on the east side of Lynn Canal. The pilot who heard the distress call notified air traffic control in Juneau.
At about 3 p.m., TEMSCO Helicopters and the U.S. Coast Guard found the stranded passengers and transported them to the hospital in Juneau. All four suffered from hypothermia, but Martha's case was more extreme. While the other three passengers were released from the hospital, she was transported to Harborview Medical Center in Seattle. A Harborview spokesperson said Monday that Martha remains in serious condition.
The NTSB preliminary report says a detailed wreckage and engine exam is pending recovery of the airplane.
NTSB investigator Shaun Williams told KHNS last week that the final report will take six months to a year to complete.