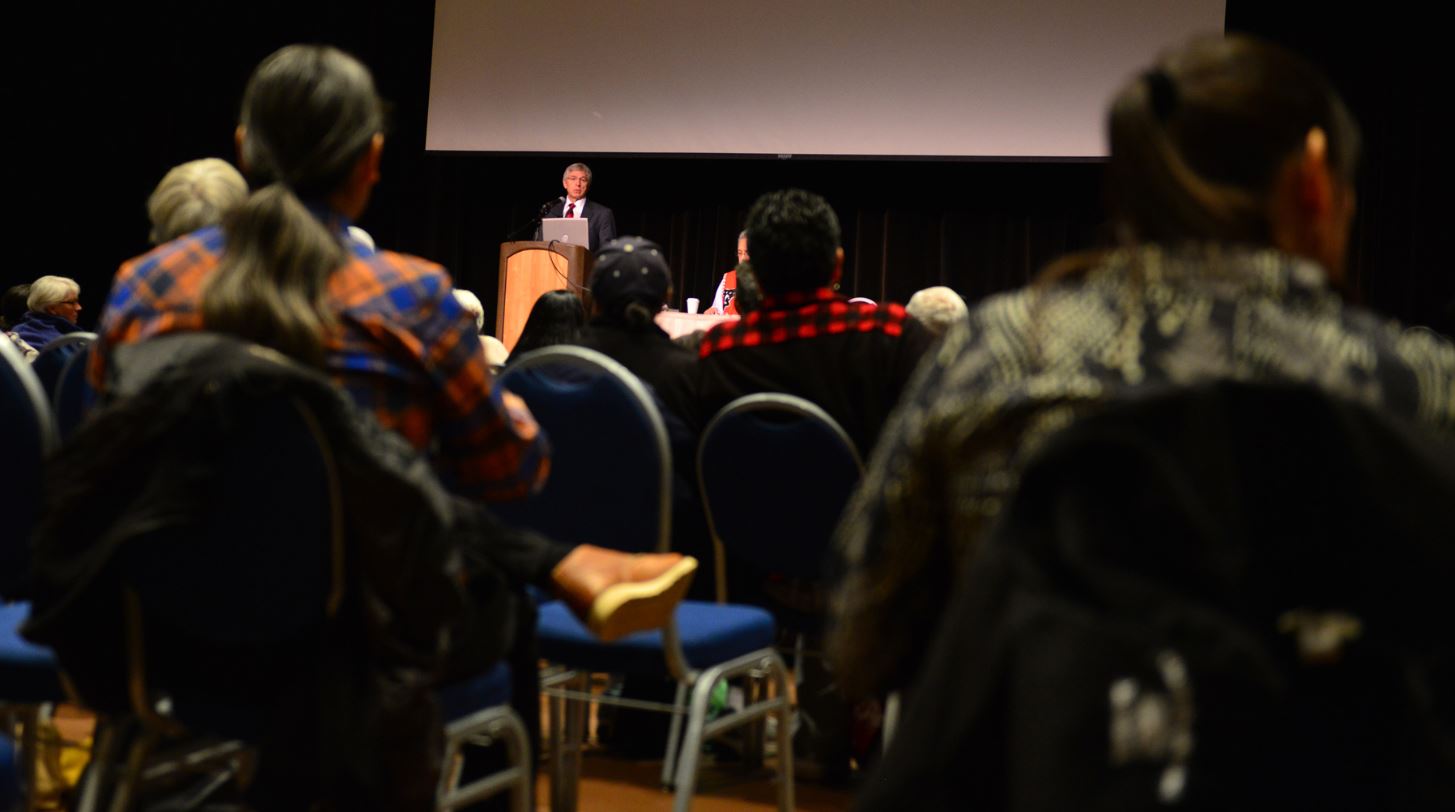 During welcoming remarks of "Sharing Our Knowledge: A Conference of Tlingit Tribes & Clans" in Juneau on Thursday morning, Tlingit leaders spoke about the need to engage youth and what role Native people should play in Western institutions.
Lt. Gov. Byron Mallott's comments focused on nurturing and inspiring the next generation of Alaska Natives. He said today's youth witness violence and dysfunction.
"We will ourselves work hard to create wellness and health in our own communities. We must take care of our children and we must make that a moral and cultural imperative," Mallott said.
Richard Peterson, president of the Central Council of the Tlingit and Haida Indian Tribes of Alaska, echoed Mallott's sentiments. He said kids flourish and take pride in knowing their culture. It's up to the adults, he said, to engage them.
"Somebody asked me recently, 'What do Native people care about?' And I said, 'There's two things that I can think of that we care more about than anything else. That's our children and our land.' That's what I was always told. But sometimes when I look, and being very candid and honest, I don't know that we hold our children up as much as we should," Peterson said.
The audience he was speaking to was mostly adults but had several college students and a few children.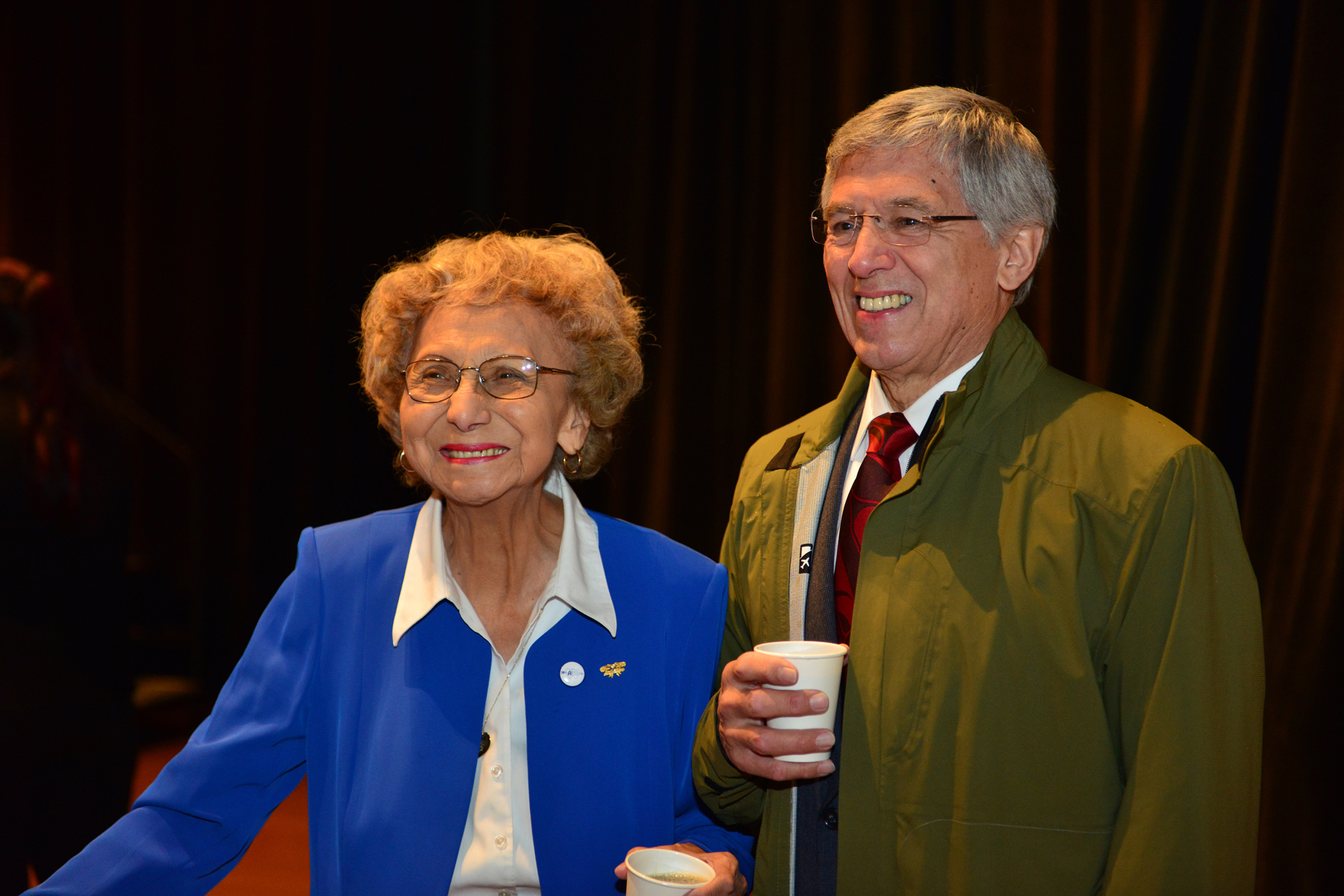 University of Alaska Southeast Vice Chancellor Joe Nelson highlighted the conference's mission of bringing together Alaska Native people with Western academics, "I always wrestle with these worlds colliding and the tension that's there, so I like to acknowledge it just right up front and welcome all the non-Natives that are fully engaged as champions and still with us moving forward on common goals."
Nelson said the Native population has a brutal recent history stemming from the early beginnings of non-Natives arriving in Alaska, and continues to deal with issues as a result of it. To overcome them, Nelson encourages Alaska Natives to succeed in the Western academic world.
"Follow that path all the way through, secure that Ph.D. and start taking the Western academy over by taking over the curriculum. It's university faculty that own the curriculum and we do not have enough Native folks. It's just a huge gap there. That's a pathway to taking back their curriculum in higher education," Nelson said.
Sealaska Heritage Institute President Rosita Worl said early leaders of the Alaska Native Brotherhood had encouraged learning Western ways, speaking English and becoming educated.
"They wanted us to be able to control the systems and the institutions that had effect on our lives, that would dictate what we could do as Native people," Worl said.
She said Alaska Natives are living in a changing time and are figuring out how to integrate their cultural values and languages into larger society.
"I remember when Kenny Grant, who was the chair of our traditional council, said, 'Rosita, how much change can we accept before we are not Tlingits?' That is the question that faces us almost on a daily basis," Worl said.
She said the clan conference allows attendees to reflect on Native culture and continue planning for the future.
The conference continues into the weekend.